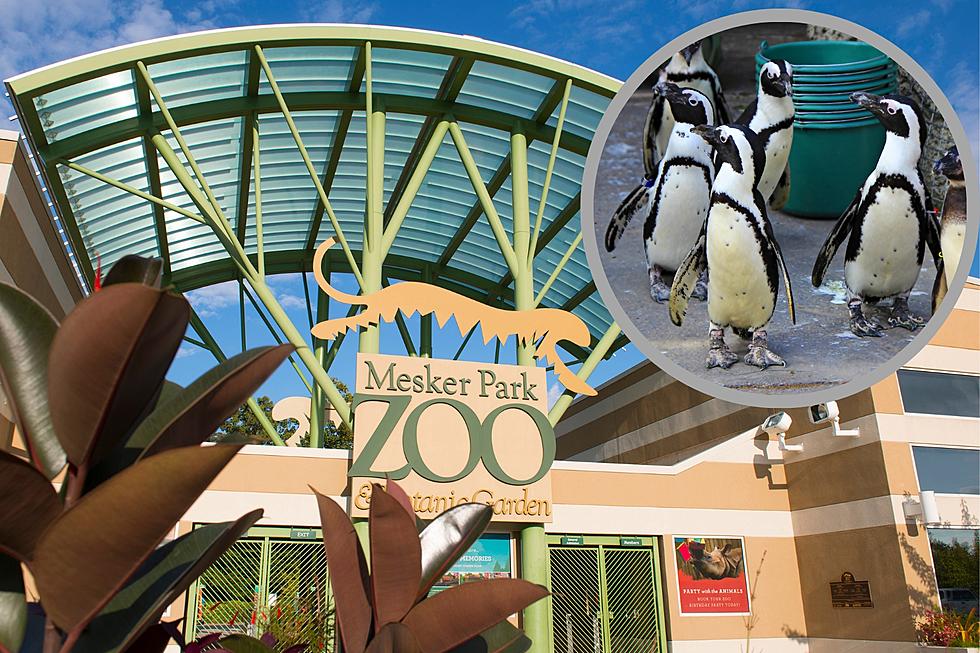 Did You Know You Can Feed Penguins at Evansville Indiana's Zoo?
Alex Morgan Imaging/Canva
Did you know Evansville's Zoo offers animal feeding experiences?
Mesker Park Zoo
One of my favorite places to spend a nice afternoon is walking around Mesker Park Zoo, it's truly a gem in our city.  Mesker Park Zoo is constantly growing and adding new things, and it's really fun to see.  It doesn't even seem like the same zoo from my childhood, it's grown so much.  From a totally revamped Creatures of the Night Exhibit to Amazonia, to the penguins exhibit, Mekser Park Zoo continues to grow and flourish on the city's west side.

I grew up in Evansville, and have many fond memories of visiting Mesker Park Zoo when I was a kid.  Now that I'm older and have a kid of my own, it's been really fun to make memories at the zoo with my son. So the zoo has a very special place in my heart.  In fact, not to flex or anything, but we did win the costume contest for one of the nights at Boo at the Zoo back in October!
You Can Feed Penguins and More at Mesker Park Zoo
When I was a kid I remember how exciting it was to get to feed the giraffes, I thought that was just the coolest. But now as Mesker Park Zoo has grown, there are more opportunities to get up close and personal with some of the animals than ever before.
Did you know Mesker Park Zoo offers penguin feedings too?!  I had NO idea that you could feed the penguins at the zoo! Of course you can also still feed the giraffes, and you can even feed budgies in the budgie walkabout.
Here are the daily experiences offered at Mesker Park Zoo:
Giraffe Feedings: 11am – 3pm
(weather permitting)
Tram Tours: 10am – 4:30pm
(weather permitting)
Keeper Penguin Presentation: 10am and 3pm
Penguin Feedings: 11am, 12pm, 1pm, and 2pm
Wildlife Carousel: 10am – 4pm
Budgie Walkabout Feedings: 10am – 4pm
Gift Shop:  9am – 5pm
Rainforest Grill: 10am – 2pm
For more information about everything going on at Mesker Park Zoo, and to buy tickets to the zoo, click here.
5 Reasons to Visit Mesker Park Zoo in Evansville, Indiana
There is quite an adventure on the West Side of Evansville, Indiana. What kind of adventure - It's a zoo!
Mesker Park Zoo & Botanical Gardens
is open 365 days a year and offers family memberships.