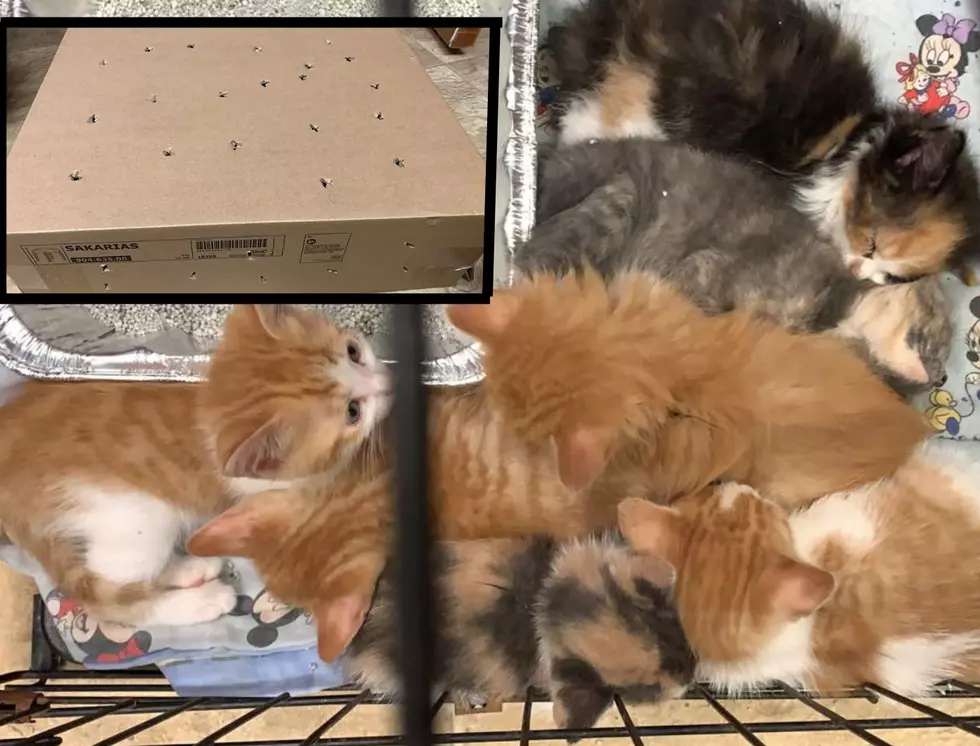 Evansville Rescue Has Two Boxes of Kittens Dumped Now They Need Fosters
It Takes a Village
It Takes a Village No-Kill Rescue in Evansville woke up to a sad sight this morning, two boxes of kittens were left in front of their rescue. ITV has no room to keep the kittens at the rescue, and are in need of fosters for these kittens.  If you can help by fostering a kitten (or a few) fill out a foster application for ITV, by clicking here.
We just came out to 2 boxes of kittens dumped out front of our door. They had jumped out of the boxes but we were able to catch them before they had gotten into the dogs kennels.

Anyone able to foster? We have no space here at the rescue center for these kittens.
Please remember it is illegal to dump animals,, and it is dangerous.  The kittens are lucky they didn't get attacked by wildlife, wander into a road, or into a dog's cage.  It's dangerous to dump animals and leave them unattended.  If you have an animal you can no longer care for, contact the rescues first, some may be able to help you. If the rescues aren't able to help you can take the animals to
Animal Control.
If you are unable to foster or adopt, you can always make a donation to It Takes a Village to help with the care of these kittens.
You can make a donation here
.
Please remember to spay and neuter your pets so unwanted litters don't happen.  The best way to help curb the pet overpopulation is to stop it at the source.  If you don't have the money to get your pets fixed, there's many great programs in town to help, and low cost spay and neuter clinics that are here to help you.
And please consider adopting your next pet from a shelter or rescue.  Both of my dogs are rescues, so this is a cause that is very close to my heart.   When you adopt from a shelter/rescue, you are opening up space so another pet can have a chance at a home.
If you're interested in seeing adoption/rescuing is for you, here's some great places around the Tri-State to start your search for your next best friend!
If I forgot any, don't hesitate to let me know! I'm happy to keep this list updated!
Enter your number to get our free mobile app
5 Reasons to Adopt Your Next Dog