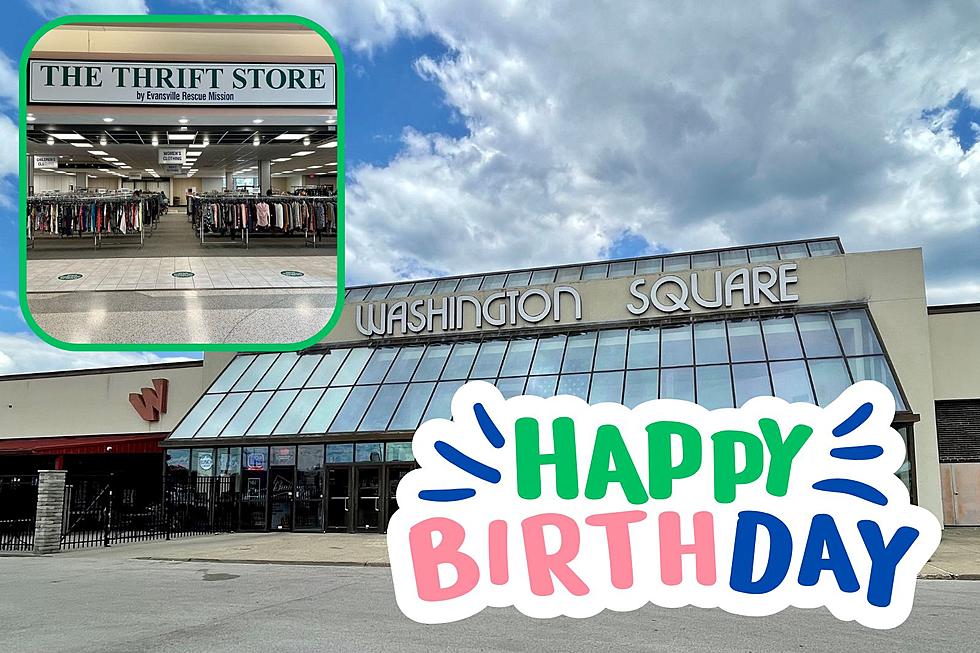 Evansville Nonprofit Revitalizes Indiana's Oldest Mall with 3 New Shops in 1 Year
PHOTO: l dewig canva erm mall
Attempting to revitalize a dying mall is no easy feat, especially for a nonprofit organization. But doing the impossible is something that your Evansville Rescue Mission does every day.
See more before and after photos below 👇
The amazing work of the team at your Evansville Rescue Mission has brought life, jobs, and excitement to Washington Square Mall. They took the former Fashion Bug location and filled 11,000 feet with an incredible thrift store. The Thrift Store by Evansville Rescue Mission has become a thrift destination in Southern Indiana.
Fueling the Community
About a month after opening the Thrift Store by Evansville Rescue Mission, Mission Grounds Coffee began brewing coffee specialties and baking up some seriously good mini bundt cakes and cookies. Offering free wifi and plenty of comfortable workspaces, you can really get some stuff accomplished, while helping the less fortunate in our area.
Evansville Rescue Mission's President CEO Tracy Gorman is Cooling Down his Coffee.
Furniture Warehouse
Recently, the Thrift Store by Evansville Rescue Mission branched out and added a furniture warehouse across from their location. You can find some really nice pieces, and the inventory changes all of the time.
Dr. Ernest Reveal Prayer Chapel is Open to Anyone
Birthday Celebration
Now it's time to celebrate with our friends at the Evansville Rescue Mission! Their 1st Birthday party is Saturday, July 15, 2023, from 10:00 AM - 1:00 pm.
$1 drip coffee
$1 sodas
Giveaways every 30 minutes
Plus, they are having a 15% off sale on new mattresses.
See Inside The Thrift Store by Evansville Rescue Mission [Before and After]
Then & Now - Evansville's Washington Square Mall Through the Years
Evansville is home to a lot of unique buildings including the first enclosed retail shopping center in Indiana. Yes, our very own Washington Square Mall was the place to be when it opened in 1963. If you walk through the mall today, you would never guess how alive the shops were, even through the 1980s. Enjoy this walk down memory lane I've put together, and maybe someday there will be new life inside 5011 Washington Ave.
See How Much North Green River Rd in Evansville, Indiana has Changed over the Years
Thanks to Google Maps we can travel back in time to see how much Evansville, Indiana has changed.