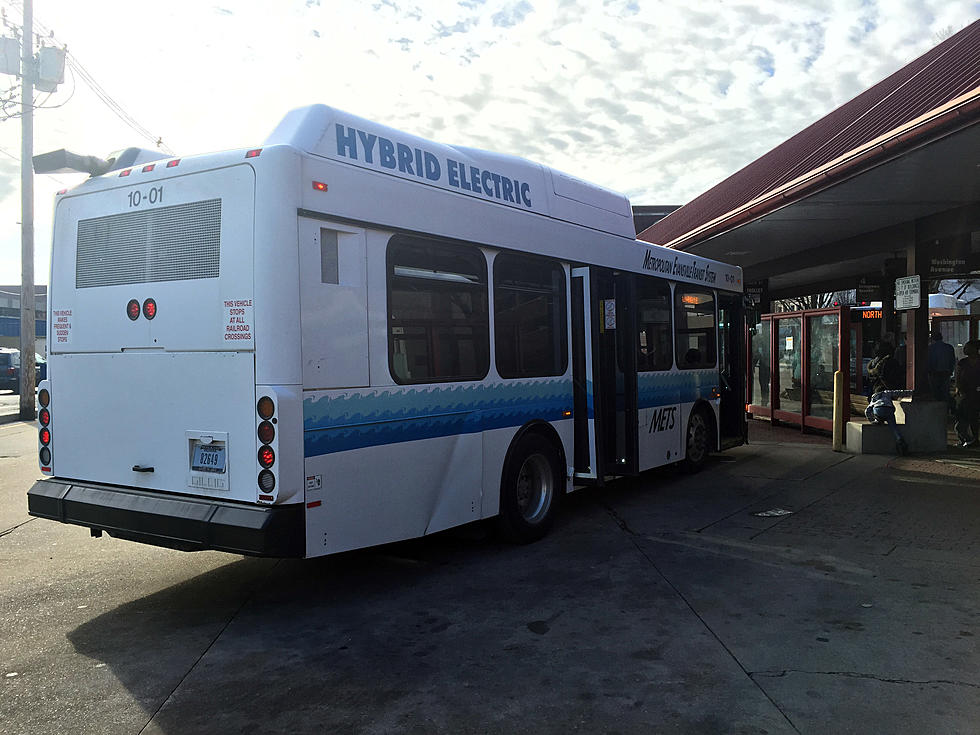 Evansville METS Buses Offering Shuttle Service to West Side Nut Club Fall Festival
Townsquare Media
From Monday, October 2nd to Saturday, October 7th, the place to be in the city of Evansville will be a four-block stretch of Franklin Street where the West Side Nut Club will host the 102nd edition of its Fall Festival. As usual, thousands upon thousands of Tri-State residents will make their way to Franklin Street to enjoy the hundreds of food options available, ride carnival rides, play carnival games, enjoy live entertainment, and more. However, not everyone can just hop in their car and drive down there. Fortunately, for those who can't, or don't want the hassle of driving around trying to find a parking spot somewhere in the surrounding blocks, the city's public transportation service will offer a shuttle service to and from the festival.
Evansville METS Offering Fall Festival Shuttle Service
The Metropolitan Evansville Transit System, better known to most residents as, "METS," will be offering both a Lunch Shuttle and what they call an "Evening Express" each day of Fall Festival week.
The Lunch Shuttle will run from 11:00 AM until 2:00 PM Monday, October 2nd through Friday, October 6th from the "back 40" parking lot behind the Civic Center near the C.K. Newsome Center to a temporary bus stop created specifically for the service at the corner of Franklin Street and Wabash Avenue. The shuttle will pick up every 30 minutes with the final one scheduled to leave at 1:45 PM each day.
The Evening Express will run Monday through Saturday beginning at 5:15 PM each evening. Unlike the Lunch Shuttle, pick up for the Evening Express will happen at the Transfer Terminal on 6th Street in downtown Evansville between Sycamore and Vine Streets.

Drop-off will happen at the temporary stop at Franklin and Wabash.
The evening shuttle will run until 10:30 PM Monday through Thursday and until 11:00 PM on Friday and Saturday.
The cost of each ride is the normal bus fare of $0.75 for anyone over the age of 5. Children under 5 ride for free when accompanied by a paying adult, and there is a limit of three free children per adult.
[Source: City of Evansville Press Release]
Meet the 16 Other Towns Named Evansville in the World
Towns named, Evansville are scattered all across North America from the north to the south to th east to the west and everywhere in between.
Do You Remember What These Evansville Businesses Used To Be?
On this Throwback Thursday, let's take a stroll down memory lane to see if you remember what used to be located at these Evansville Businesses.
Gallery Credit: Travis Sams