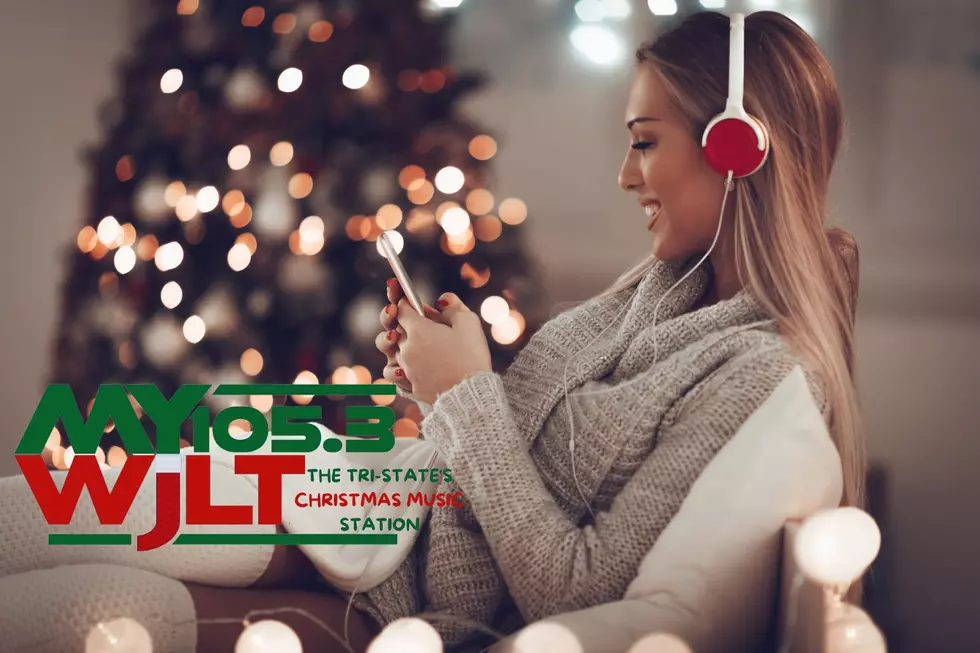 Evansville Mayor Winnecke Officially Declares it Christmas Music Season in Spite of The Grinch
CANVA
24/7 Holiday Music is HERE!
Every year around this time, we flip the switch and kick off the holiday season with Christmas music 24/7. We are often asked when we will begin our all-Christmas playlist, and honestly, only Santa knows when it will happen! This morning at 6 AM, we got the call and like Rudolph and the gang, off we went!
Ready to join us for the best holiday music? There are so many ways to listen!
Listen on Alexa or Google Home 
Download our app & listen with Carplay
You can even listen to 105.3 on the RADIO!
Santa Claus Land of Lights Official Radio Station
We are proud to be The Official Radio Station for Santa Claus Land of Lights! We will have chances for you to win car passes throughout the holiday season. Stay tuned for our upcoming live broadcast on December 14, 2022, from Santa Claus, Indiana!
Newburgh Winterlights Official Station
The word is out, and MY 105.3 WJLT is becoming the Official Christmas Music Soundtrack for holiday events in the Tri-State.
The Grinch may not know it yet, but we are coming to his little town of Newburgh, Indiana. The holiday soundtrack you'll hear at the Newburgh Winterlights Event will be MY 105.3 The Tri-State's Christmas Station. Join us for a live broadcast on Friday, December 2, 2022, from 4:00 PM - 6:00 PM.
Read More: Historic Newburgh, Indiana Winterlights 2022 Outdoor Event
Evansville Mayor Winnecke Officially Declares it Christmas Music Season
"Then the Deputy Mayor Steve Schaefer thought of something he hadn't before. What if Christmas, he thought, doesn't come from a store. What if Christmas, perhaps, means a little bit more."
The Santa Claus Land of Lights in America's Christmas Hometown Santa Claus, IN
The MY 105.3 team of elves is pretty excited to be the official station for the 2022
Santa Claus Land of Lights
event. Here are some holly jolly tidbits about the family Christmas light adventure.
20 Gift Cards Southern Indiana Friends and Family Would Love for Christmas
If you want to know which gift cards are popular this holiday season, look no further. This list of 20 should give you some great ideas.