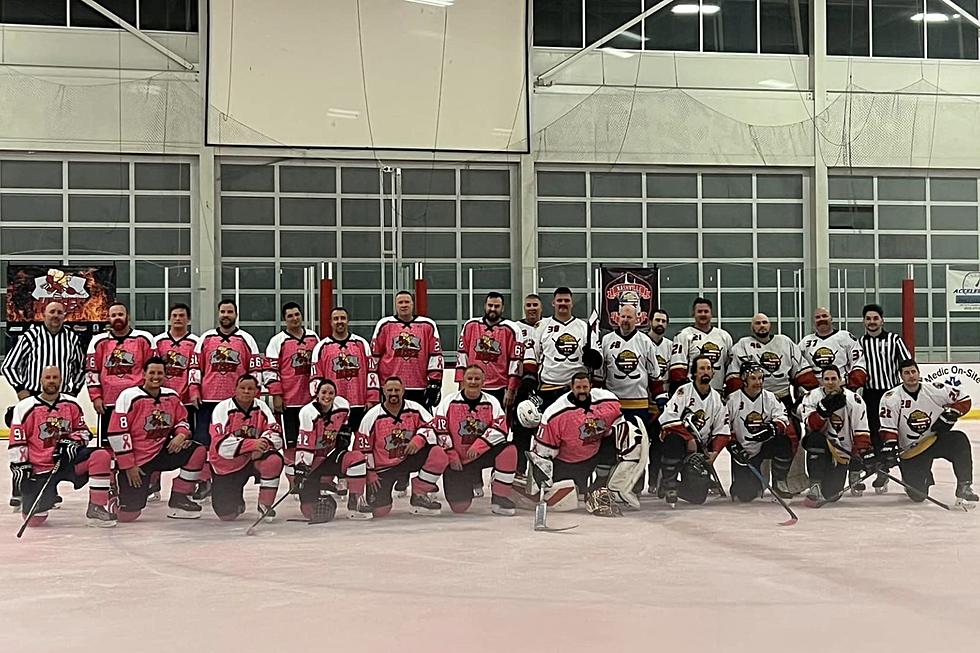 Breaking Barriers and Scoring Goals: Evansville Woman Makes Hockey History
Photo: Evansville Hoses Hockey Team
Mackenzie Elliott's goal is to take on the challenges of a predominately male sport and pave the way for more female hockey players.
I have known Mackenzie and her family for many years, but this was the first time that we talked about her history-making stats as a female hockey player in Indiana.
Breaking Barriers - Scoring Goals
I invited her in because she made Evansville history with the Evansville Hoses Hockey Team. Mackenzie is the first female player to play on the charity team. She proudly represents the McCutchanville Fire Department, where her parents are both Firefighters. Not only did she score a goal during the Pink the Rink benefit, this was her first time out on the ice since last year. Mackenzie's high school senior year of hockey ended early due to a pretty scary injury. 
Hockey History Times Three
Mackenzie was also the First-ever female captain for the Evansville Thunder Hockey Team and for the Owensboro team as well. She is working with Swonder Ice Arena and the Evansville Thunder for more girls to get involved in the sport with a Mid Am Girls Hockey Camp.
Positive Female Role Models
It is super inspiring to hear that Mackenzie is following her passion, in spite of her size and the fact that she is usually the only female out on the ice. I know it sounds cliche but the apple really doesn't fall far from the tree in the Elliott family. Mackenzie's mom Crystal is the Division Chief with the McCutchanville Fire Department. She has also had her share of barriers to knock in another field which is mostly men.
LOOK: These are the richest women in America
Gallery Credit: Madison Troyer
Kentucky Mom Encourages Other Women to Squash Their Fears of Mammograms
October is National Breast Cancer Month. It is a great time to remind everyone about early detection and getting checked. Today is National Mammography Day. Let's Do This.
Gallery Credit: ANGEL WELSH
Live Like A Minnesota Hockey Player - Check Out Ryan Suter's Home For Sale
If Parise's house wasn't your style, check out this
10,824 sq ft. 7 bedroom, 7 bath home
on a 1.38 acre lot. At the pocket change price of $4,995,000, Suter's Edina home could be yours.