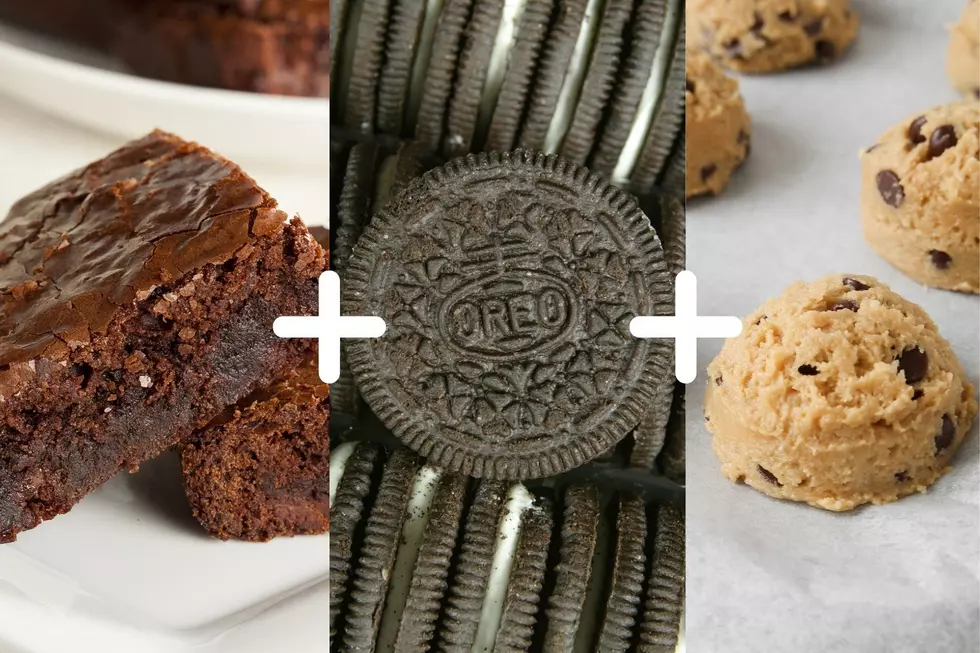 Evansville Bakery Mashes 3 Sweet Faves Into One Decadent Treat
bhofack2/ThitareeSarmkasat/Justin Sullivan
A few weeks ago, the makers of Oreo Cookies announced they would be bringing a new flavor to grocery store shelves across the country, "Brookie-O Oreos." The new flavor will feature a brownie cream, a chocolate chip cookie dough cream, and their original vanilla cream sandwiched between two of their iconic chocolate cookies. The new flavor is expected to land on shelves nationwide sometime in January 2021. But, you don't have to wait for those as a popular downtown Evansville bakery has upped the ante by created their own delicious-looking concoction featuring all three of the same same flavors.
Piece of Cake Bakery on the Main Street Walkway recently announced the all new "Downtown Brownie" to their already extensive lineup of sweets, and the description alone makes my mouth water. Check this out, it starts with a brownie (yum!), that's topped with a layer of crushed Oreo cookies (double yum!), then topped with a chocolate chip cookie (triple yum!). Are you drooling too, or is just me? I don't think it's just me.
The Downtown Brownie is available now at Piece of Cake, as well as through their website, for $2.50 each. You can also get a three pack for $7.00, or a dozen for $25.00. There is one minor problem. You'll have to wait until after the new year to get one as the store is currently on "Bake-ation" for the holidays. They're scheduled re-open on Monday, January 4th at 10:00 a.m. Chances are, you'll see me there. I'll try to leave a few Downtown Brownies for you, but I'm not making any promises.
Enter your number to get our free mobile app
Feast Your Eyes: 20 Tri-State Restaurants Diners Drive-Ins and Dives Should Feature