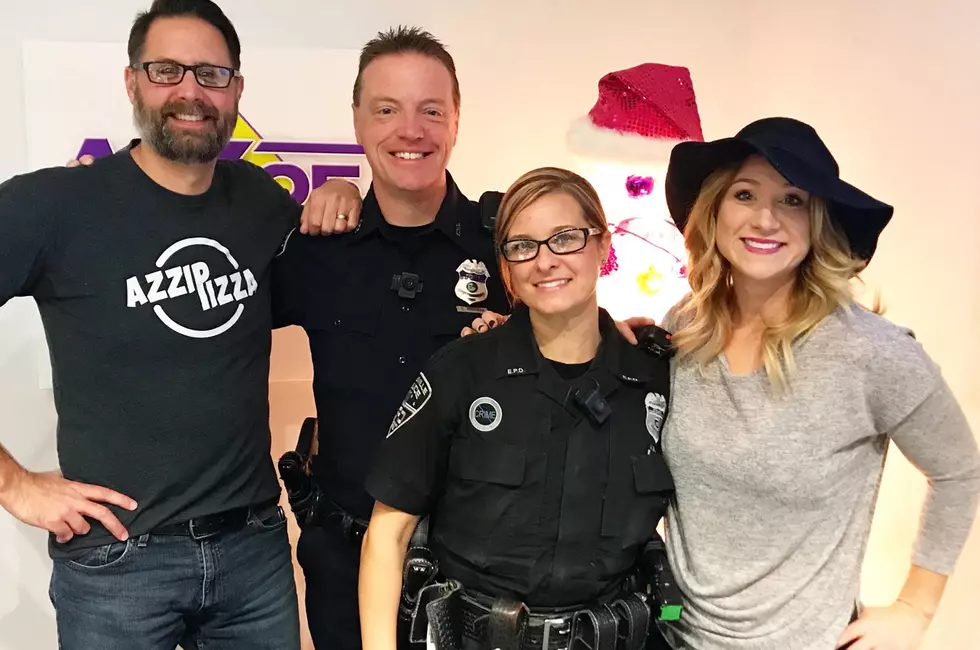 Cops vs. Jocks Episode 13 – CatchPhrase [Video]
Bobby, Officer Krogman, Officer Gray, Stacey
This was easily one of our favorite games to play against our Crime Prevention Officer friends. We were joined this week by Officers Eric Krogman and Anna Gray, and Stacey and I had a blast playing CatchPhrase!
Make sure you listen every Wednesday morning around 7:30am for a new edition of Cops vs. Jocks, and then visit our YouTube channel to see the in-studio video of us playing our silly games.
Cops vs. Jocks - CatchPhrase
---
Watch Past Episodes of Cops vs. Jocks!