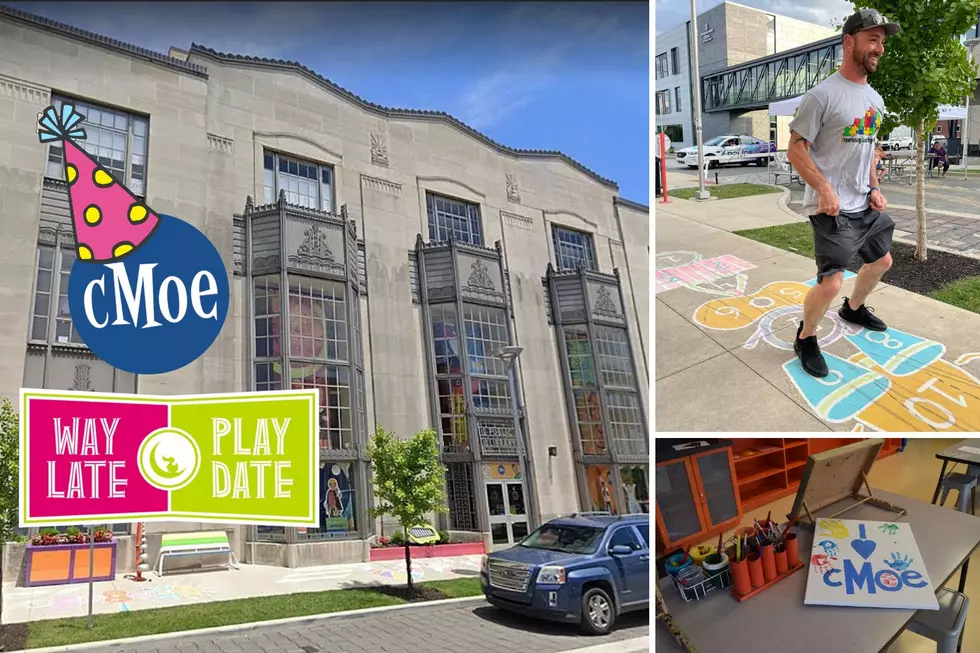 Children's Museum of Evansville Throws a "Way Late Play Date" for Big Kids Only
Children's Museum of Evansville via Facebook
There are plenty of ways for adults (big kids at heart) to have fun at the Children's Museum of Evansville (cMoe). We are always there with our kids, though, so we have to stay in parent mode, but for at least one night of the year, the adults get to play while the kids are away.
It's a Big Kid Birthday Party
There are certain birthdays that are just more important than others, you know, like when we turn 13, or 18, or 21. Perhaps bigger than all of those is our 16th birthday. This year, cMoe is celebrating their Sweet 16 with a party for grown-ups only. So, grab some friends, find a sitter for the kids, and head downtown to cMoe for the 2022 Way Late Play Date.
Way Late Play Date Details
This year's Way Late Play Date is coming up on Saturday, September 24th from 7 pm-11 pm, and sounds like it is going to be a blast. Being able to run around and play in the museum would be cool enough, but that is just the tip of the proverbial iceberg. Check out all of the fun things planned for cMoe party goers.
Food from Smalbert's Catering
Adult juice boxes (I love that) from Mo's Traveling Medicine Show
Dancing in the street (literally) with DJ Elo
Karaoke
Live Entertainment from Dekar & Good Company
And if all of that wasn't enough, High Score Saloon is giving you a chance to burn off any extra energy at the official Way Late Play Date After Party.
Ticket Information
You get all that stuff, and more, with the purchase of an individual ticket for just $35. There are also sponsorship opportunities available if your business would like to help. Get tickets and more info HERE. All proceeds from this event benefit YOUR Children's Museum!
See Inside Evansville's Wartime Museum
The City of Evansville played an extremely important role in WWII.
Evansville's Wartime Museum
is a great place to learn the stories behind the history of the war.
The Most Unique Museums in Indiana
Indiana is home to a whole bunch of museums, several of which house some pretty unique, unusual, and unreal items. Here is a list of 14 such museums from all around the Hoosier state. I decided to list them in alphabetical order. Enjoy!