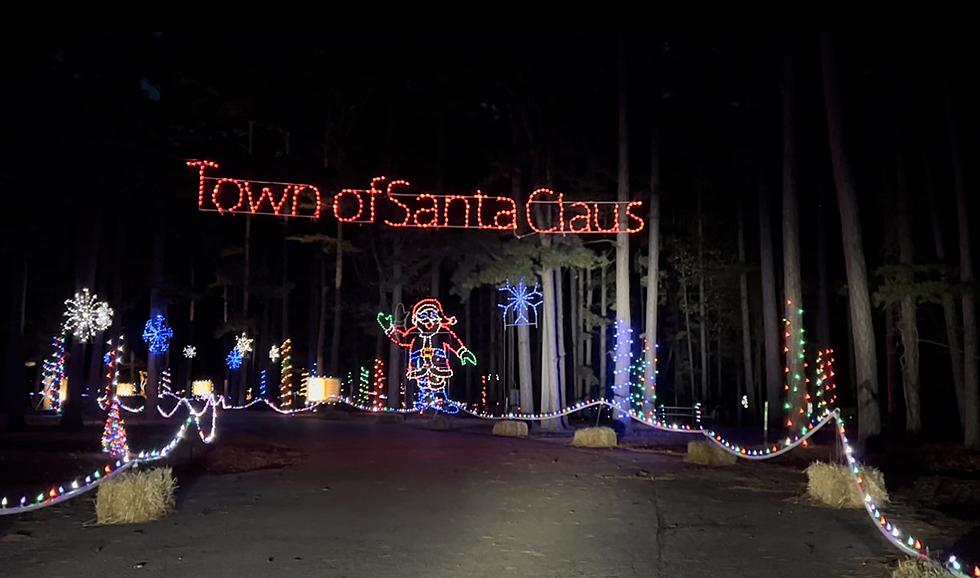 Celebrate Christmas Traditions in Santa Claus, Indiana
LAND OF LIGHTS ENTRANCE
It goes without saying, Santa Claus, IN knows how to celebrate Christmas! Lake Rudolph Campground & RV Resort is home to one of the largest holiday light shows in North America. Santa Claus Land of Lights is a pretty perfect way to celebrate and stay safe this holiday season.
Santa Claus Land of Lights is now open for its 13th season. What could be better than driving through 1.1 miles of amazing Christmas lights, in the town named after Mr. Claus...?
Not Your Ordinary Light Show
Bobby and I had the super cool opportunity to see the Shining Story of Rudolph before anyone else this year. We considered it to be quality control, to make sure that all of the LED lights were ready for the season.
Santa Approved Playlist
During the Christmas season, Santa's elves make sure that all of the workshop radios are finely tuned to sound their best. But what station are they rockin' around the Christmas tree to? MY 105.3 The Tri-State's Christmas Music Station, and now MY 105.3  is now official stadion of The Land of lights.
We've made it very easy to find MY 105.3, The Official Radio Station of The Santa Claus Land of Lights. You'll see this sign as you enter The Shining Story of Rudolph. When you scan the QR code, the listen live option will open on your smartphone. If you have our free app, you can stream with Bluetooth or Carplay.
No Silent Nights at The Land of Lights
There are so many ways to tune in and enjoy your favorite Christmas classics and some of those current, fun songs, too. You can connect your phone and stream our app or use Apple CarPlay. The fun can keep going everywhere you go this holiday season.
I could spend hours just looking at all of the beautiful Christmas decorations at the Santa Claus Christmas Store. It's basically right across from Camp Rudolph and the Land of Lights. PRO TIP: Visit the Land of Lights, then you'll receive a 20% discount to use at The Christmas Store.
We have your chance to win passes to the Santa Claus Land of Lights – Family Christmas Light Adventure weekday mornings at 7:00 AM during The Most Totally Awesome Radio Contest.
10 Fun Santa Claus Land of Lights Facts
The MY 105.3 team of elves is pretty excited to be the official station for the 2021
Santa Claus Land of Lights
event. Here are some holly jolly tidbits about the family Christmas light adventure.
Never Have I Ever (Christmas Carol Edition)
If you've ever played the game NEVER HAVE I EVER with friends, then you know it's a good time! Basically, one person says 'Never Have I Ever' followed by something embarrassing or outrageous or even totally normal and everyone who has done it in the group has to take a drink. This morning, when we were looking at standard Christmas carols, we realized how many Christmasy things we've never done! So the Never Have I Ever Christmas game was born.
20 Airbnb Reviews of The Gingerbread House Santa Claus, Indiana
I was inspired to look for a cute place to nap in Santa Claus, IN after reading about the pop-up buffet coming to
Holiday World
on select nights. I always find the reviews to be helpful because it's perfectly logical to trust a stranger's opinion. Ok, sometimes they are actually helpful or give some tips for travelers.