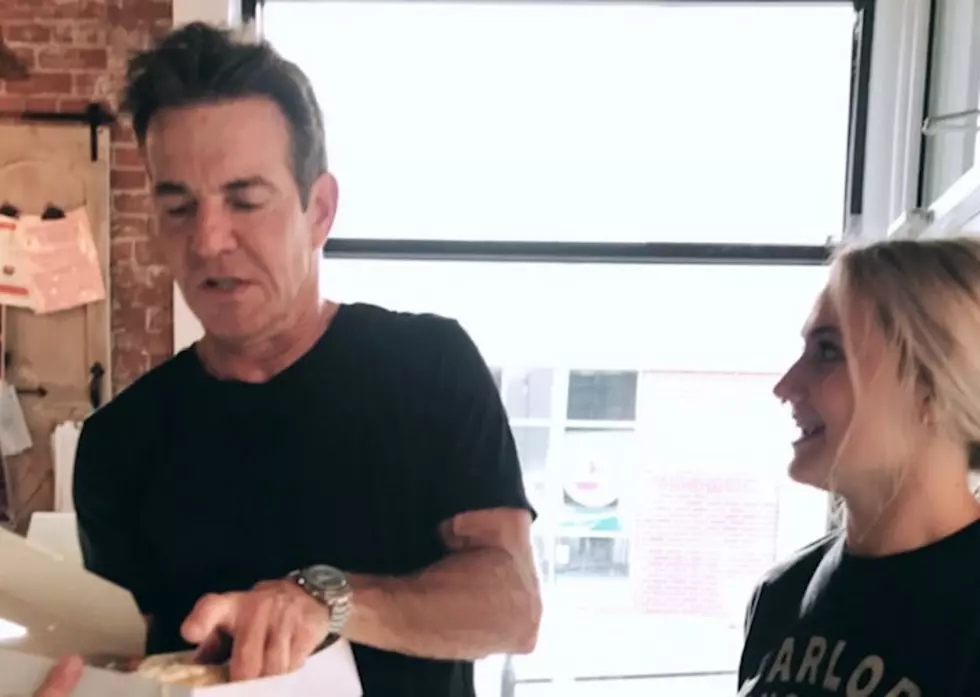 Actor Dennis Quaid Approves of Local Evansville Donut Shop
Dennis Quaid Photo: Parlor Doughnuts Instagram
The first thing  saw in Instagram this morning was a post from Parlor Doughnuts. A post that showed actor Dennis Quaid approving of their new pumpkin donuts! Now, it was still dark outside, super early, so I wondered if I had dreamed it. Well, about an hour ago, they made it Facebook official! But, the question is, why was he in Evansville AND is he still in town?
Dennis does have a history with the Hoosier state. His breakout 1979 film, 'Breaking Away' was about a bunch of scrappy local kids growing up in Indiana and entering the Little 500 bicycling race at Indiana University. Many of the scenes were shot in and around Bloomington, Indiana. Sanders Quarry, near Bloomington, can also be seen in the film.
But, what could he be doing in Evansville? Passing through over the weekend perhaps? Looking for our radio group, that just happens to be steps from Parlor Doughnuts? And, why did he visit Indiana while I'm in Florida? LOL!