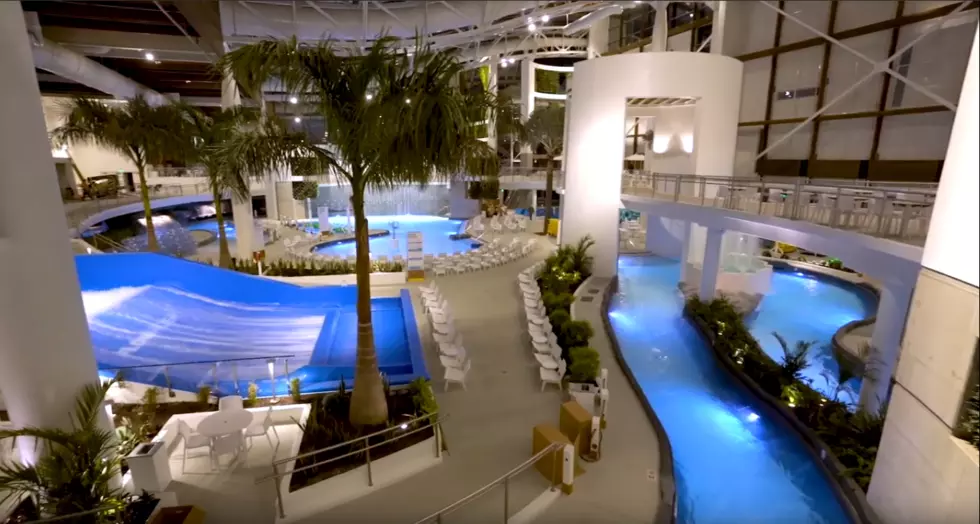 Your 'Summer Soundoff' Could Send You to SoundWaves in Nashville
YouTube/Gaylord Opryland
We certainly hope that we give you lots of things to love about MY105.3...and we'd like to reward you for simply telling us about one of those many things! We're asking you to send us a 'Summer Soundoff' and in return we might send you to the SoundWaves indoor resort water experience at the Gaylord Opryland in Nashville! The trip for two includes:
a 2-night stay at the Gaylord Opryland
2 daily passes to SoundWaves
FREE breakfast each morning
FREE parking
Okay...here's what you need to do next.
Open the app
Tap the 3 lines in the upper left-hand corner
Tap "Submit Photo/Video/Audio
Tell us who you are and then tap "Select and Submit Media Now"
Select "Record Short Audio Clip"
Tap the red REC button and tell us what you love about MY105.3 and then tap "Done"
Finally, just tap "Submit" and you'll be good to go!
We'll select some of our favorite submissions to be a part of the next MY105.3 TV commercial. And we will randomly select one lucky person to win a trip to SoundWaves in Nashville. You'll be blown away by this indoor resort water experience! See for yourself in the video below!