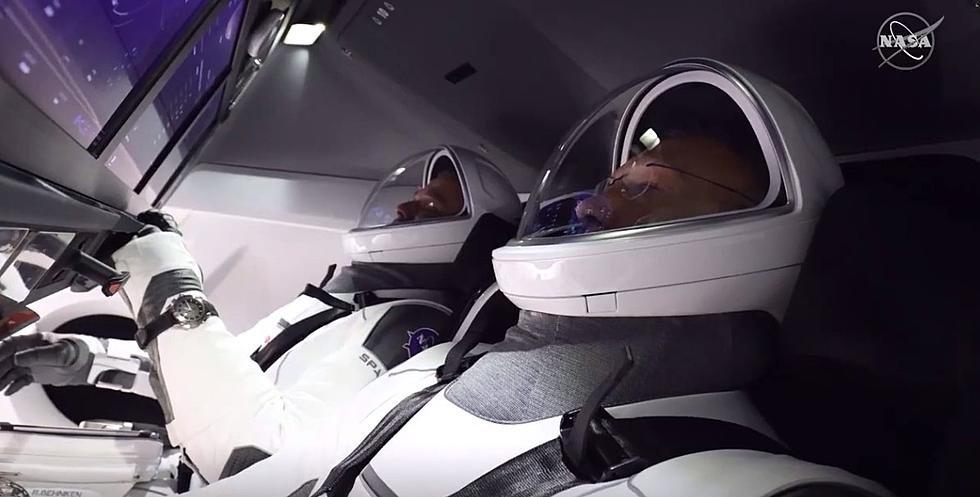 POSTPONED: NASA to #LaunchAmerica Aboard SpaceX Dragon Spacecraft
NASA via Facebook
UPDATE: Do to weather, the launch has been postponed. The plan is to try again on Saturday, May 30, 2020.
NASA will be launching American astronauts Robert Behnken and Douglas Hurley to the International Space Station on board the SpaceX Crew Dragon spacecraft - the first privately owned spacecraft. SpaceX is the company owned by Elon Musk maker of Tesla. This will be the first time that America has sent astronauts into space since 2011. The launch is scheduled to take place this afternoon at Kennedy Space Center in Florida. The astronauts are checked in and secured in the ship now as they await the launch at 4:33 p.m. EDT (3:33 PM CST).  NASA is streaming the launch of this historical launch. Elon Musk said, "This is a dream come true, I think for me, and everyone at SpaceX." 
Interaction via social media can be made using #LaunchAmerica. Watch it live here:
The Dragon Spacecraft is equipped to hold 7 people and measures 26.7 feet tall. It is equipped with 16 Draco engines, each capable of producing 90 pounds of force while in space.
Enter your number to get our free mobile app