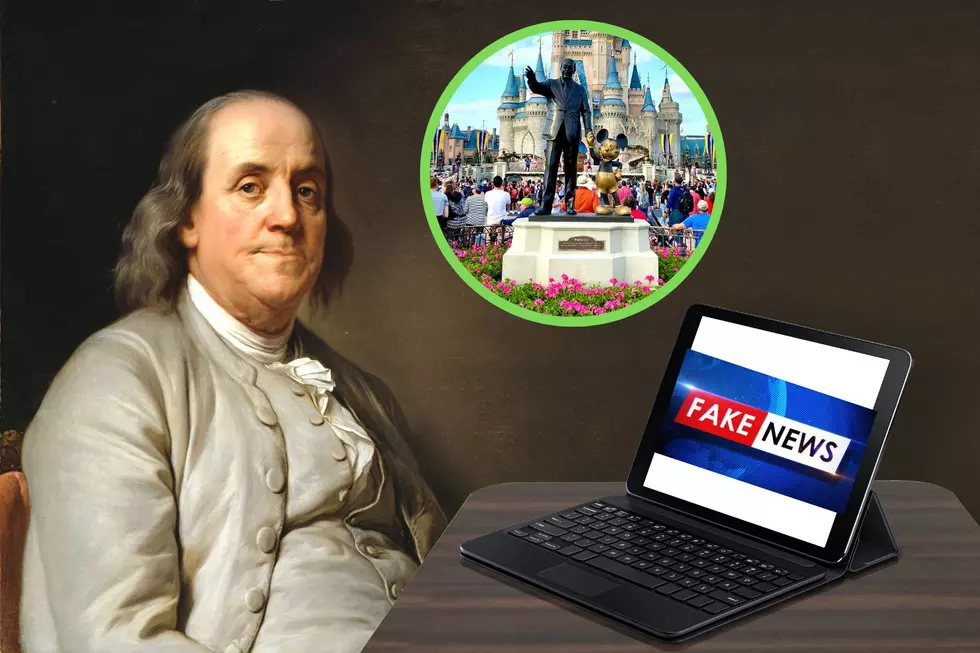 Fact Check: No, Walt Disney is Not Replacing Ben Franklin on $100 Bill
CANVA
Even if you are not a big Disney fan, you have probably heard different rumors about Walt Disney. You know, like his head is frozen, and kept somewhere in the Magic Kingdom. Well, I can't really debunk that but I can tell you one thing that is not happening this year, and probably never will.
Walt Disney is
Not

Replacing Ben Franklin on $100 Bill

Earlier this week my son received a few different notifications about Walt Disney on the one-hundred-dollar bill. He asked me if this was real or some spam that he was targeted with.

At first, I fell for this satire because it came from Mouse Trap News, and they claim to be 'The Most Trusted Name in Disney News', so at first glance, it seems true. Other popular Disney sites picked up on their story, and that explains the notification we received.
It's Just a Mouse Trap
Mouse Trap News is the world's best satire site. We write fake stories about Disney Parks stuff. From Disney Park announcements to Disney Hotel and resort news to made-up Disney partnerships, you can be assured that anything you read here is not true, real, or accurate, but it is fun. So technically our slogan The Moused Trusted Name in Disney News isn't true, but we thought it was creative and funny, so we are running with it.
They Write Stories You Want to Believe
Clearly, believing this news was just Goofy.
People around the world do not want big changes in the United States' currency. We shouldn't see any redesign changes in the one-hundred-dollar bill until after 2034.
Source:[BEP.gov] The Bureau of Engraving & Printing
 The Art of Banknote Design Podcast
10 Disney Movies That Deserve Their Own Rides
Here are 10 Disney movies that we think would make particularly great theme park rides, whether it be a dark ride, flume ride, or rollercoaster.
50 Most Popular Chain Restaurants in America
YouGov investigated the most popular dining brands in the country, and Stacker compiled the list to give readers context on the findings. Read on to look through America's vast and divergent variety of restaurants—maybe you'll even find a favorite or two.