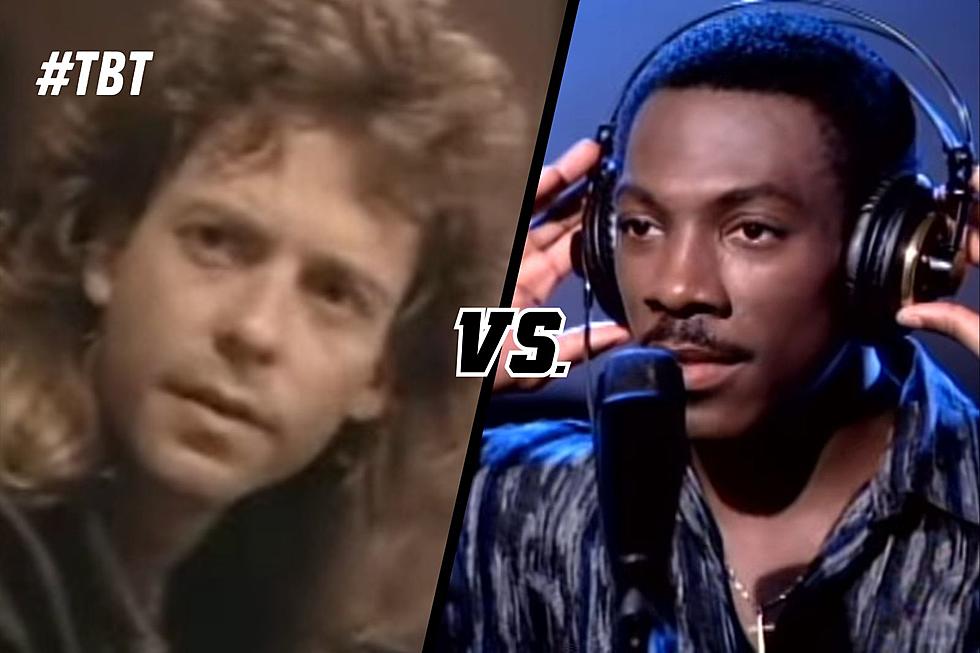 Which of These 80s Songs Will Win Our Throwback Thursday Competition? [Videos]
Canva, YouTube
If you enjoy the music on MY105.3, I'm going to assume that you really enjoy (more specifically) the music we play from the 80s and 90s. If that assumption is true, then I should also assume that you especially enjoy our weekly Throwback Thursday competition.
How Our Throwback Thursday Competition Works
Each Thursday morning, Liberty and I choose an old-school song, something from the 80s or 90s. The goal is to get the most votes for your song, so in order to do that, we both plead our cases around 7:35am. After that, the outcome is out of our hands - you determine the winner by voting on Facebook, AppChat, or on the phone. We play the winning song on the air at 8:10am.
There is one caveat when it comes to choosing our songs. The previous week's winner gets to choose whatever song their little heart desires. The previous week's loser, however, forfeits the right to choose a song and must ask our listeners for help. The loser then picks a song from all those that get suggested.
This Week's Competition
This week's competition literally came down to the last minute and the last vote. I chose an often-forgotten song from an often-forgotten band, "When You Close Your Eyes" by Night Ranger. Liberty and her teammate Jessie chose the one and only song anyone remembers from Eddie Murphy - "Party All The Time."
I took an early commanding lead, but Liberty kept coming back. We ended up tied when it came time to play the winner - I squeaked out a win thanks to one final last-minute vote.
This Week's Loser
This Week's Winner
Be sure to listen next Thursday at 7:35am when we plead our cases for two more songs, and then be sure to vote for the one you want to hear. We will play the winner at 8:10am.
Best Friends Recreate 90's Throwback Memories with Retro Photoshoot at Evansville's Washington Square Mall
Simply Savvy Photography
recreated everyone's favorite 90's mall memories in a retro photoshoot featuring Tay and Ashlyn. They brought the fun back to present-day Washington Square Mall.
Here Are Hip-Hop Throwback Photos You Need to See
Eminen, Lil' Kim, Jay-Z, Missy Elliott and more.