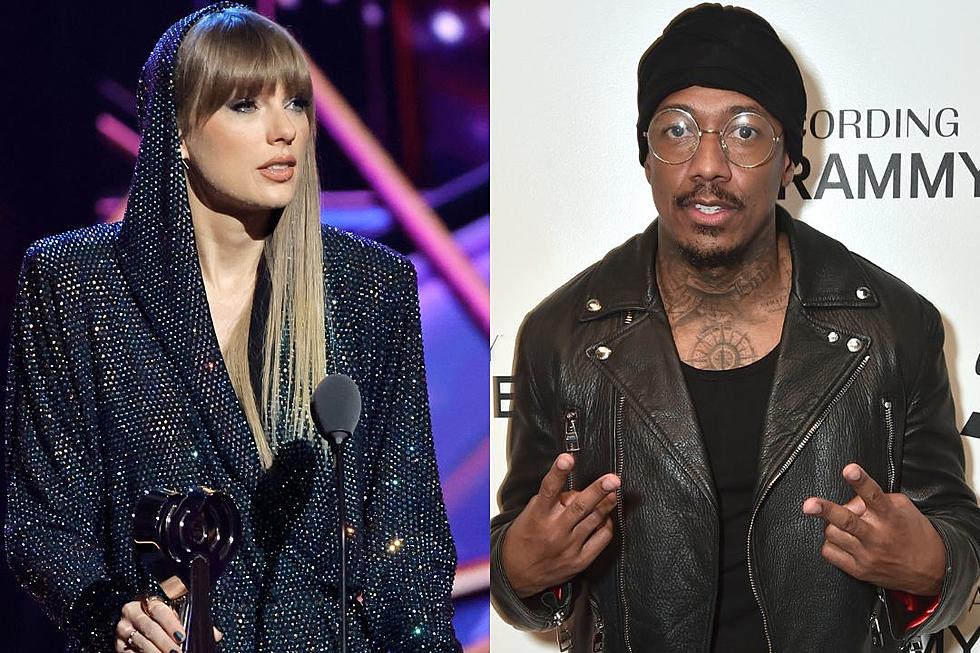 Taylor Swift Fans Slam Nick Cannon After He Says He Wants to Have Baby With Pop Star
Kevin Winter / Alberto E. Rodriguez, Getty Images
During a recent appearance on The Howard Stern Show on Monday (April 10), Nick Cannon discussed potentially adding to his already extensive family.
When asked about baby No. 13, Cannon said he would be down to add more children to his brood if recently single pop star Taylor Swift wanted to start a family.
"I'm all in. First of all, she's an amazing songwriter. What I do love about Taylor Swift is that she has been so vulnerable and open with all of her music," Cannon said. "I think she would relate to me very well. We probably will understand each other."
He also joked that his "Spidey senses" were tingling after hearing news of her breakup and said that he thinks their dating histories are "very similar" before adding, "That would be amazing."
READ MORE: How Much Does Nick Cannon Pay in Child Support?
Cannon has twelve children with six different women and claimed he was "good for now" in November 2022 when asked about having any more children.
Meanwhile, Swift fans were quick to slam the Masked Singer host for his comments about the singer, who just broke up with her boyfriend of six years, actor Joe Alwyn.
Cannon's odd comments even caused the phrase "STAY AWAY FROM HER" to trend on Twitter.
"Someone better tell Nick Cannon that women do not exist simply to be your baby-making machine. That's not a joke, that's gross predator behavior," one fan tweeted.
"Yet…women are the ones having their reproductive rights taken away…" one Swiftie pointed out on Twitter.
Another person tweeted that Cannon needs "a neutering," attaching a meme of Dance Moms star Abby Lee Miller declaring, "Enough!"
"At this point, Nick Cannon is a threat to the life and liberty of every woman in America," someone else tweeted.
"Literally hide ya ovaries," another person joked.
Another fan added, "I love how every fanbase decided to put their beef aside to agree that Nick Cannon is a f---ing creep for saying this cuz huh."
See more reactions, below:
Embarrassing Celebrity Moments