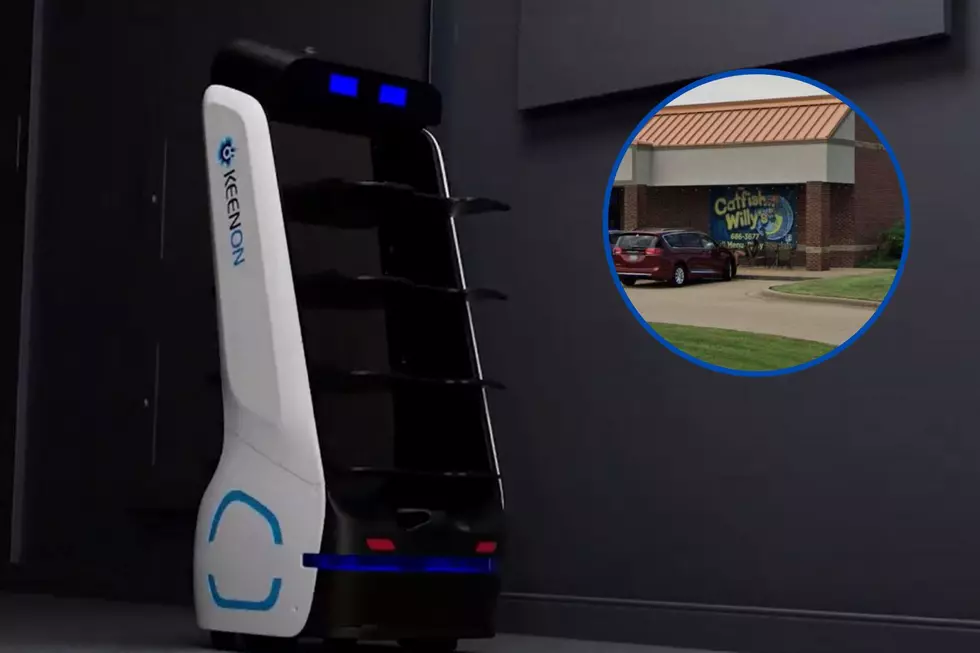 Southern Indiana Restaurant to Debut Area's First Robot Server [VIDEO]
Keenon Robotics / Google Maps / Canva
The future of dining out has arrived at one southern Indiana restaurant with the announcement they'll soon be using robots to deliver food to dine-in customers.
Evansville Restaurant to Begin Using Robots to Serve Food to Customers
Thanks to science fiction TV shows and movies, we've all daydreamed of the days when robots would be in our homes, making our lives easier by doing our household chores, and bringing us a beer or food while we're watching TV. While we'll not quite to the point where we're driving flying cars and having our dinners made in a matter of seconds with the push of a button like The Jetsons (it's an old cartoon, kids. Look it up.), some aspects of the show have come to fruition. We have robots that will vacuum the floors for us and cars that drive themselves. There are even plans in the works to have drones deliver packages to our homes, and some grocery stores have robots that cruise up and down the aisles, scanning the shelves, and keeping up with inventory.
Now, one Evansville restaurant will "employ" robots to deliver food to its dine-in customers.
Catfish Willy's Seafood & Comfort Cuisine on East Virginia Street announced on Facebook Sunday that it will be debuting the area's first robot server, the Keenon Dinerbot T5, on Wednesday, February 1st. Here's how it works:
Will the Robot Server Replace the Human Wait Staff?
Assuming that would be one of the first questions asked in the comments of the post announcing the Dinerbot's arrival, the owners of Catfish Willy's explicitly said the robot "doesn't take an existing job away from anyone." It will also not be used for bussing dirty dishes. The robot is only there to assist the wait staff in sending food to the table.
The restaurant will be closed on Tuesday, January 31st to prepare for the robot's debut along with the debut of a new menu which will still primarily be seafood, but will add a comfort menu as well. They are planning on reopening on Wednesday, February 1st.
[Source: Catfish Willy's Seafood & Comfort Cuisine on Facebook]
Do You Remember What These Evansville Businesses Used To Be?
On this Throwback Thursday, let's take a stroll down memory lane to see if you remember what used to be located at these Evansville Businesses.
Restaurants We Want to See in Evansville in 2023
We asked you on social media, and these are 20 of the top restaurants that you would like to see come to Evansville in 2023. It might be wishful thinking, or we could be putting it into existence. Only time will tell!