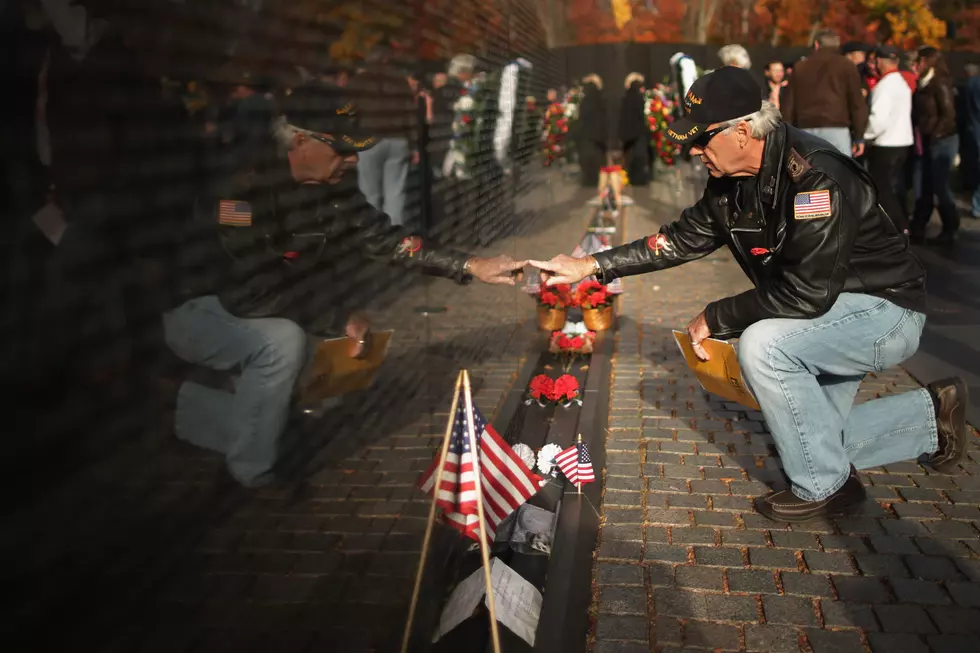 'Run For The Wall' Caravan Will Shut Down Hwy 41 on Tuesday
Getty Images
According to the Indiana State Police, a portion of Highway 41 in Gibson County will be temporarily closed for a caravan of several hundred motorcycles.
The group of bikers started their Run For The Wall in Ontario, Canada and will head through Indiana on their way to Washington D.C. They will be escorted by state troopers and other support vehicles. The caravan plans to stop at the Flying J Truck Stop near the I-64 exit Tuesday afternoon. So in order to keep everyone safe as they exit the interstate, police will close both north and southbound lanes of US 41 at approximately 3:15pm.
And then at approximately 4pm, the southbound lane of 41 and eastbound I-64 will be temporarily closed again as the motorcycles make their way back onto the interstate and on their merry way to the nation's capital.
The ISP reminds you that if you plan to stop and watch the caravan, please make sure you park in a safe location. The interstate shoulder is NOT a safe place. Also, if you plan to watch from an overpass, please remember that anything that might accidentally get dropped could create a dangerous situation for the riders.
The aforementioned 'Wall' refers to the Vietnam Veterans Memorial in Washington D.C. The Run for the Wall's mission is to "promote healing among ALL veterans and their families and friends, to call for an accounting of all Prisoners of War and those Missing in Action (POW/MIA), to honor the memory of those Killed in Action (KIA) from all wars, and to support our military personnel all over the world."
[Source: Indiana State Police]