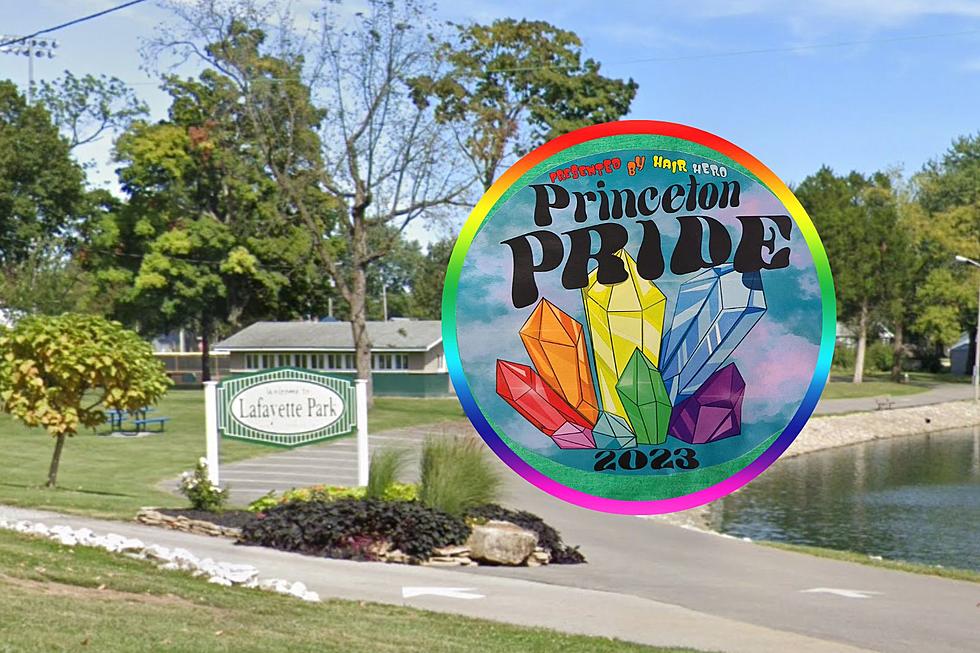 Princeton, Indiana's First-Ever Pride Festival will Feature Family Friendly Activities
PHOTO: PRINCETON PRIDE | CANVA
I am from Princeton, Indiana, so I can tell you first-hand how amazing it is to see that an inclusive event has been planned. And by inclusive, I mean a Pride event that literally everyone can attend.
Princeton - Back in the Day
Now, for you to really understand how important an event like this is for Princeton, you should have a little perspective from a native. Keep in mind that I grew up in the 80s and 90s, and so much has changed in the world since then. But when I was in school, if you were different in any way, shape, or form you could count on getting made fun of and feeling like an outsider. I went to public, catholic, and Christian schools, and things were the same no matter where I went. So, now that I see there are leaders and business owners opening the door for inclusivity, this feels like history in the making for me.
Princeton & Hair Hero Ally Festival
Aubrey Mariah Greentree is the owner of Hair Hero Salon in Princeton. She is proud to say that her salon is a safe space. There is no judging and gossip about what is going on with your life. Aubrey has plans to bring that love of all people to the first-ever Pride Festival in Princeton. 
City Council Approved
Well, what can I say, not everything in Princeton has changed. The Pride Festival will be held in a city park, and some people have a problem with the Drag Show. I watched the council meeting, and one gentleman asked if there would be a dressing room, so everyone won't see them changing. I cannot make this stuff up. The Pride event will go on, as the organizers do not plan on breaking any laws, and the city does not discriminate against those who use the park shelter. 
Saturday, June 24, 2023
Lafayette Park 2:00 PM-8:00 PM
Adore Boutique
Lauren Beth Paintz
His & Her Designs
Dello-Ky Tie-Dye
Owen Creations
Oddity Earrings
Blur The Colors
Atreyu's Art
Carol Moyer Photography
Overpressed Mama
LeVvel Up With Vv
Little Boondocks Concession
The Cheese Queen
Poppin' John's Homemade Icecream
Aloha Hawaiian Shaved Ice
Brisket Biscuit
Bruce Li
From Stonewall to today: 50+ years of modern LGBTQ+ history
From Stonewall to the 2022 midterm elections,
Stacker
takes a look back at over 50 years of significant moments in the LGBTQ+ community in the United States and around the world.
10 Things Only People From Princeton, Indiana Will Understand
Things seem to be changing so fast in Princeton, Indiana. There is a lot of history that only the locals can really appreciate.
Then and Now: See How Princeton, Indiana has Changed Over the Years
I grew up in Princeton, IN and everytime I go back to visit, it seems like more and more has changed. It's not my imagination. Google Maps has a back in time feature, and it took me from 2007 to 2012, and some of the photos are from 2018.