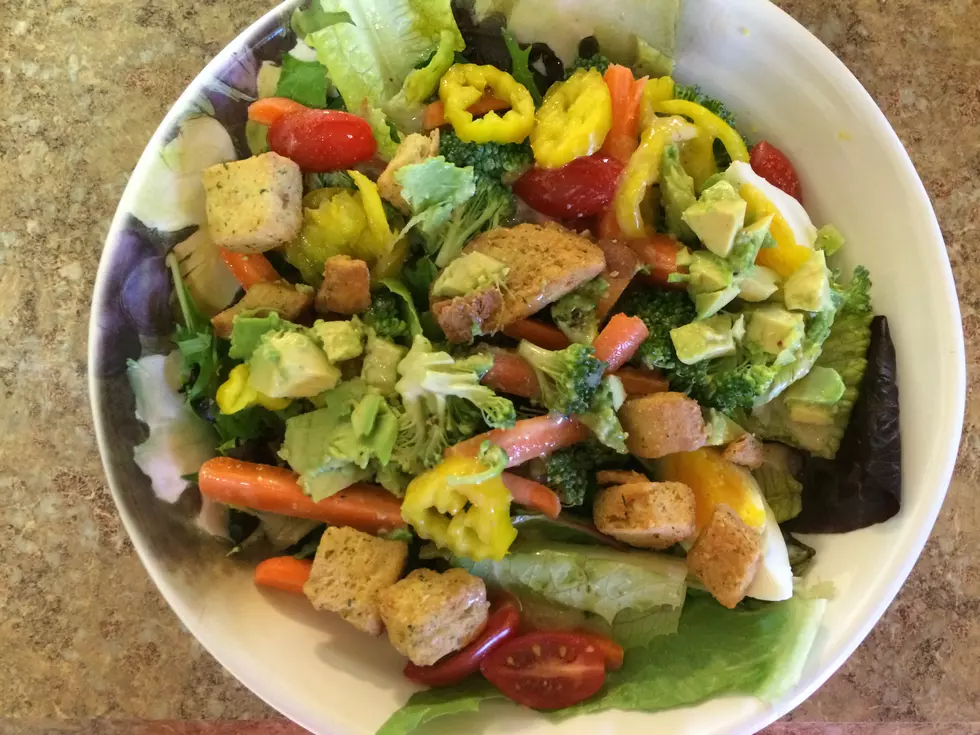 One of Deb's Favorite Meal's is a Boring Ol' Salad
credit by Deb Turner
You'd think I'd get tired of eating green leafy salads, but, I haven't!  Since I was little girl growing up with an Italian mom, I've enjoyed eating salads with a variety of veggies in them. My Mom's was the best, of course!  
I don't make salads like my mom used to make but, sometimes I come pretty close.
My mother would make a lot of salads for our family using romaine lettuce and other dark green leafy lettuces.  She would add carrots, onions, black and green marinated olives, celery, and sometimes she would add Genoa salami.  She would add her own homemade salad dressings using fresh garlic, olive oil, and seasonings and would drizzle this deliciousness on top of our salads. Yum!
To this very day, I continue eating lots of salads with a drizzle of Extra Virgin Olive Oil!  Now that I work the Afternoon Shift on My 105.3 WJLT, my hubby makes and prepares salads for the both of us!  They're soooo good, too!  He's a keeper!