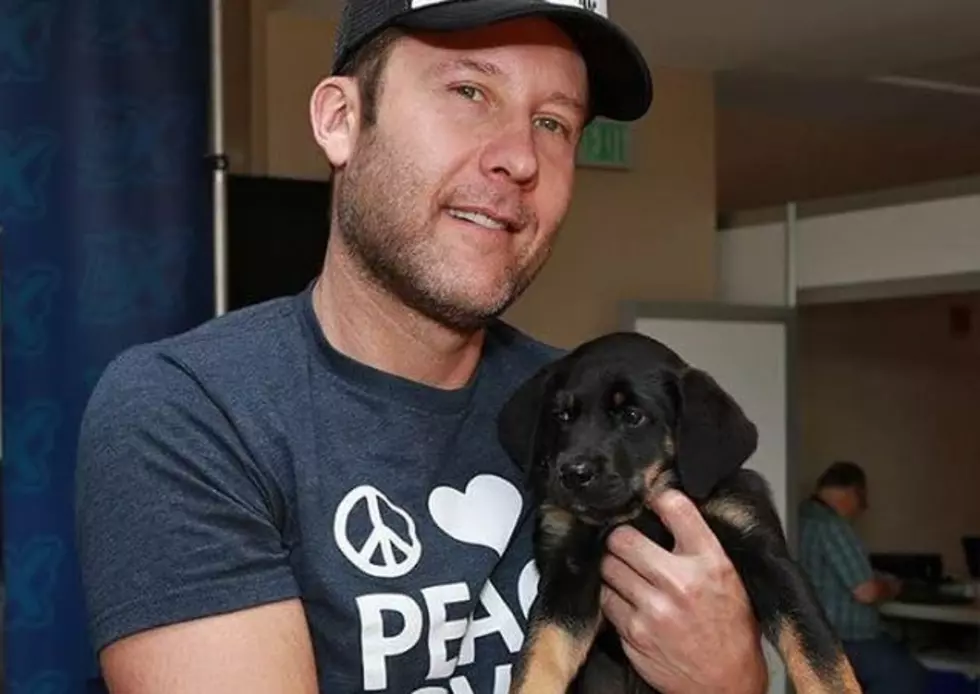 Nominate Michael Rosenbaum To Be A Legend of Castle High School
Michael with Blanche Photo: Michael Rosenbaum FB
Castle High School has cool way of honoring their alumni that have excelled in their field of choice, after graduating. Obviously, we NEED to get Michael Rosenbaum in this esteemed group! Let's go through the nomination criteria:
The individual nominated must have graduated from Castle High School a minimum of five years before being nominated.
Up to three recommendation letters may be submitted in supported of the individual's nomination.
A résumé demonstrating the work history and professional/academic successes of the nominee must be submitted.
A nomination must be submitted by December 1 prior to the next scheduled induction year for it to receive consideration.
According to my research, he checks the boxes to be nominated, so we just need to submit those letters! Nominees must have demonstrated high levels of achievement, award recognition and significant contributions in their fields.
Arts, Entertainment & Sports
Graduates who are well-known or frequently published writers, winners of prestigious literary, acting or artistic awards; influential critics; recognized musicians or composers; media celebrities, athletes who have excelled at the highest level in their sport.
Well, I think you'll find more than enough proof here:
Oh, did I mention that he has a band now? Yes, he is a legit rock star. That gives me an idea; Perhaps a hometown concert? Yes, please.