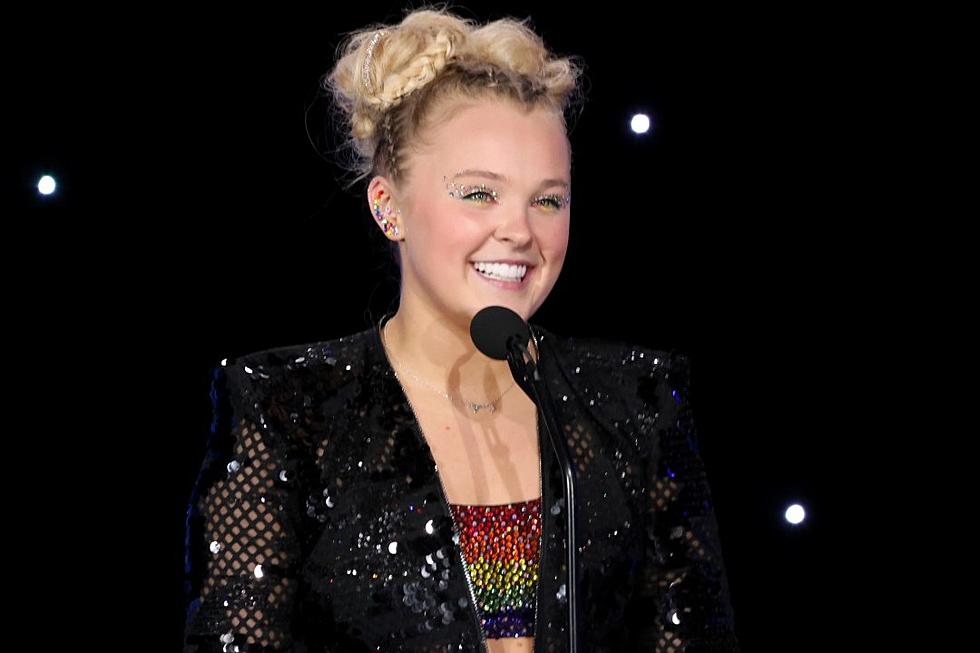 TikToker Claims Nickelodeon Called the Cops on Her for Tweeting About JoJo Siwa
Randy Shropshire, Getty Images for GLAAD
A TikTok user claims Nickelodeon called the cops on her after she sent out a tweet about JoJo Siwa not being invited to the 2022 Kids' Choice Awards.
"Nickelodeon called the cops on me about 20 minutes ago. I wish I was kidding," TikTok user @hotgirlbookshelff alleges in her now-viral TikTok.
In the video, @hotgirlbookshelff explains it all started when she got a call from a New York phone number and didn't answer it. She decided to text the phone number to find out who it was. The caller responded saying he was a detective with the New York Police Department. She was confused as to why an NYPD officer would call her since she lives in Seattle, but then he explained that he needed to ask her a few questions regarding a tweet she sent regarding Nickelodeon.
"Just the tweet you sent out earlier today. Like I said you're not in any trouble ... they sent this over to me and I just have to look into it," he responded via text, as seen in the screenshot of their conversation in her video.
As it turns out, she tweeted a threat to the company on her Twitter account @kingratatouille after Siwa revealed in a TikTok video that the network never invited her and that's why she wasn't present at the awards show.
"I'm about to burn down the nickelodeon headquarters for not inviting JoJo Siwa to the Kids' Choice Awards," @hotgirlbookshelff/@kingratatouille wrote in the since-deleted tweet.
The detective said that Nickelodeon's headquarters in Manhattan reported her tweet. Then the official asked her what she meant by the tweet and if she personally knew anyone at the company or Siwa herself.
"I was like, 'No, I don't know any of them. I wish I knew JoJo, but, basically, I was just mad, because they didn't invite her to the Kids' Choice Awards a year after she came out as gay. That's homophobic,'" she explains in the TikTok.
"I'm literally from Seattle. I'm not planning on burning down the headquarters," she says she told the officer.
User @hotgirlbookshelff also says the detective laughed at her statement and asked if she had any weapons before concluding the call.
Watch the TikTok, below.
The video received over 3.7 million views, though many in the comments seem to have conflicting feelings about her tweet and the subsequent phone call.
While some believe the company was in the right to call in the threat to see if it was real, others disagree.
Specifically, multiple users in the comments brought up the abuse allegations made by former Nickelodeon employees against Victorious, Drake & Josh and iCarly creator Dan Schneider. Schneider denied the misconduct allegations but left Nickelodeon in 2018 after working at the network for 25 years.
"Interesting they can call the cops on you in 5 seconds but let Dan Schneider work there like 20 years with no issue," one user commented.
Stars Caught in Big Lies