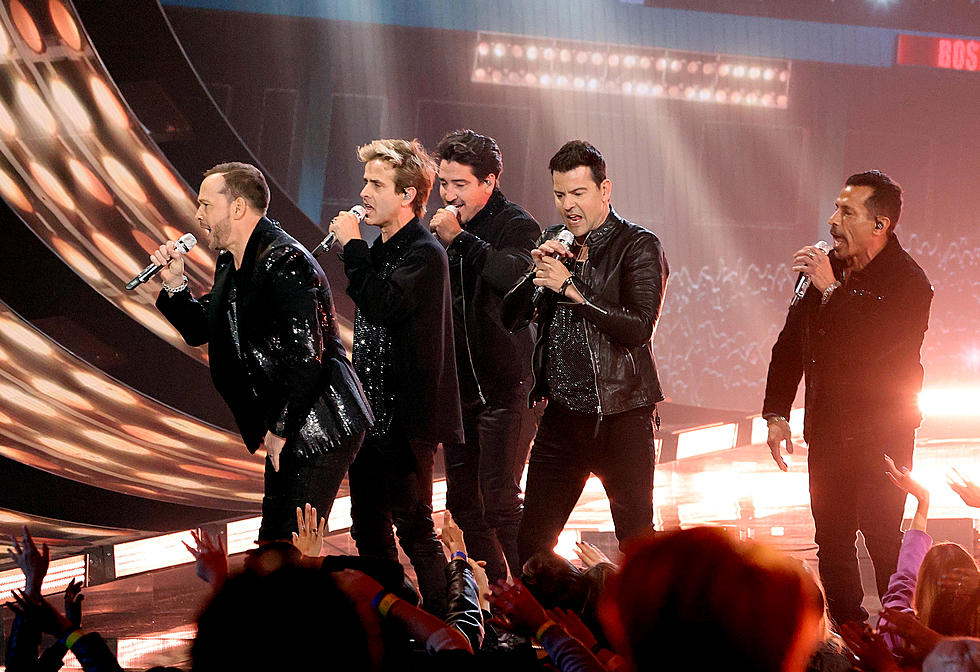 New Kids on the Block Announce "Magical" Summer 2024 Tour
Getty Images for MRC
Shhhh. Listen closely. Do you hear that? That's the sound of Blockheads losing their minds after hearing the big news. New Kids On The Block recently made a pretty major announcement...
With inspiration from the 1990 tour of the same name, NKOTB will bring all of the magic back for fans in amphitheaters, arenas, and stadiums nationwide.
The announcement above is in reference to New Kids On The Block Magic Summer 2024, a tour that will include special guests Paula Abdul and DJ Jazzy Jeff. This trek across North America will start in June 2024 and will wrap up at the end of August.
A tour this amazing from a group this amazing deserves an equally amazing announcement, which the New Kids delivered (as always).
The Magic Summer Tour will include the following stops withing driving distance of the Tri-State...
June 21, 2024, at Riverbend Music Center in Cincinnati, OH
June 22, 2024, at Hollywood Casino Amphitheatre in Maryland Heights, MO
July 16 & 17, 2024, at FirstBank Amphitheater in Franklin, TN
August 25, 2024, at Ruoff Music Center in Noblesville, IN
Wanna Get On Stage With NKOTB?
The Kids are offering one of the craziest VIP upgrades I may have ever heard about that would give fans the opportunity to spend time on stage during the concert. Take a look at what this special upgrade package includes.
Watch a minimum of FIVE (5) songs from the best seats in the house – ONSTAGE with NKOTB
Attend an onstage pre-show welcome with NKOTB – all photographed by a professional photographer and uploaded to a private photo gallery
Pre-show backstage tour led by NKOTB touring staff – view the Magic Summer Exhibit exclusive to Magic Seat package holders only
Pre-show backstage huddle with a member of NKOTB moments before NKOTB takes the stage to perform!
Exclusive MAGIC SUMMER ONSTAGE laminate
Take a look inside the home where Jordan and Jonathon Knight grew up!
The Dorchester house where New Kids on the Block Jordan and Jonathan Knight grew up was listed for sale (
$1.8 million on Zillow
) in the fall of 2021. The house was a fixer-upper, so you'd have to be "Hangin' Tough" and take the repairs "Step by Step," provided you had "The Right Stuff" to renovate it. Anyway, it's off the market now but enjoy a look around anyway.
Gallery Credit: Gazelle
20 Boy Bands That Have Made Us Shake Our Booty
Coming up with 20 boy bands is just scratching the surface when you think about how many groups have come and gone over the last four decades.
After the first two groups, the rest will be listed in order of my personal preference.
Gallery Credit: Bobby G.