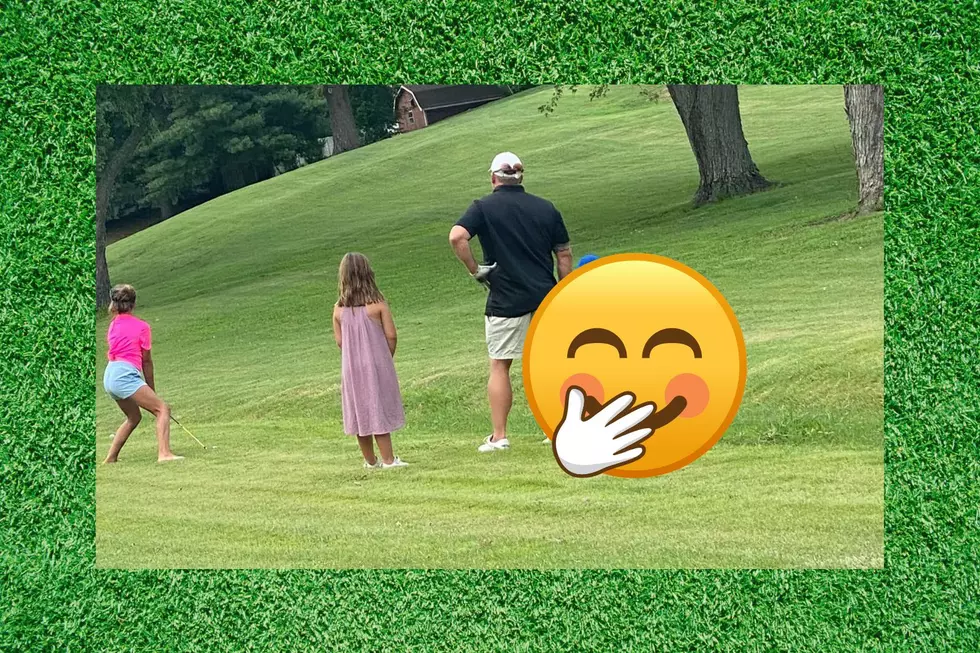 Need A Laugh? Kentucky Photographer Captures PEE-Riceless Family Moment [PHOTO]
JACY ENGLISH/CANVA
Need a good laugh?  A Kentucky photographer captured the most PEE-riceless moment on camera while her family was celebrating their son's birthday.  LOOK!
KIDS ARE TOTALLY UNPREDICTABLE
I'm a momma of five children so I know this all too well.  You truly can never ever predict what a kid will say, do, or how they will act especially when you are out in public.
When my 17 and 19-year-old boys were little I worked for the Owensboro Parks & Recreation Department and we were having a meeting for youth in leadership at a local park.  There were a lot of elite leaders in the community attending the meeting and I was standing up and talking to the crowd.  I had brought both my boys with me.  I noticed some of the teens were giggling and pointing at one point and so I turned around just in time to see my oldest pants down and peeing on a tree in the middle of the park.  I was mortified.  I apologized and yelled at him to wrap it up and then explained he couldn't do that out in public.  His response "Momma I had to go!"
Wouldn't you know the very same thing happened the next year, same park, different son!  I thought I had gotten through all that mess until I decided eight years later to have two more children back to back and they have done the very same thing to me!
These kids just keep getting better and better.
CAPTURING A PEE-RICELES MOMENT
Jacy English is the owner of Mustard Seed Photography.  She is a fantastic photographer.  She is patient, has an eye for the perfect shot, and is just darn good at what she does.  She'd have to be to have photographed my family all these years.
This past weekend her family celebrated her son, Bo's sixth birthday and after the party had gone on far too long she was wrapping things up and ready to head home or so she thought here's how she tells the story;
We had just had Bo's birthday party at the pool so I was exhausted from hosting and being cheery for 2+ hours…. The kids were tired from swimming and we were ALREADY coming up on our time window for being in public before they all turn completely feral.
You would think this would be enough for her husband Nathan to realize it's time to take it to the house but instead Nathan asked her if she wanted to play nine holes of golf to which she promptly responded "YOU CAN!" and she opted to ride in the cart.  Here's how it PLAYED out;
We gave the kids the whole run down of golf course etiquette. You have to be quiet, you can't run around, and for the love of all things good, you cannot hit your siblings with the golf clubs. I knew it was going to be a train wreck from the moment we got on the golf course. When 3 kids were dang near fist fighting about who got to sit in which golf cart. But we loaded up the kid's clubs and some Kool-Aid Jammers, I said a prayer, and Nathan cracked open a beer.
What happened next was a snowball of disasters that only Jacy could prove in a photo that she captured perfectly;
A picture in a mother's words;
English Family golf outing.
I don't think we'll be invited back…

Harper's stance...
Hayden pouting…
Bo peeing…
Nathan contemplating the expectation vs. reality of taking the kids on the course…

Thank God we only played 9 holes.
Have your kids ever embarrassed you in public?
Struggles We Had That Kids Today Don't
There are all kinds of things we had to do when I was young that would appall kids and young adults today.