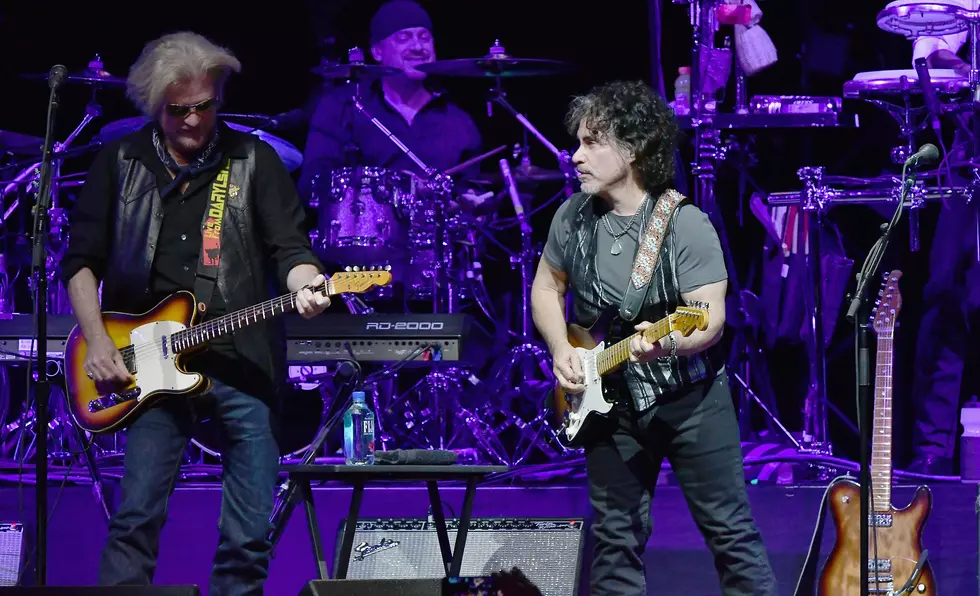 Need a Hall & Oates Fix? Call This Emergency Hotline
Getty Images
They met each other over 50 years ago and they are still playing together. They have sold more than 40 million albums, making them the most successful duo in the history of music. I'm talking about Hall & Oates, actually, they prefer to be called Daryl Hall & John Oates.
We all know and love their songs, right? We hear them all the time on the radio, right? But what about those times when you just gots to have some Hall & Oates? What do you do if those doggone radio DJ's won't play some for you...or what if you're in an area with no internet? Luckily for the world, there is a break-class-in-case-of-emergency phone number you can call.
Call 719-26-OATES (266-2837)
It's the "Callin' Oates" hotline and it's more than just a catchy gimmick. It really works. Call and find out for yourself. My guess is you'll be saving this number to your contacts.