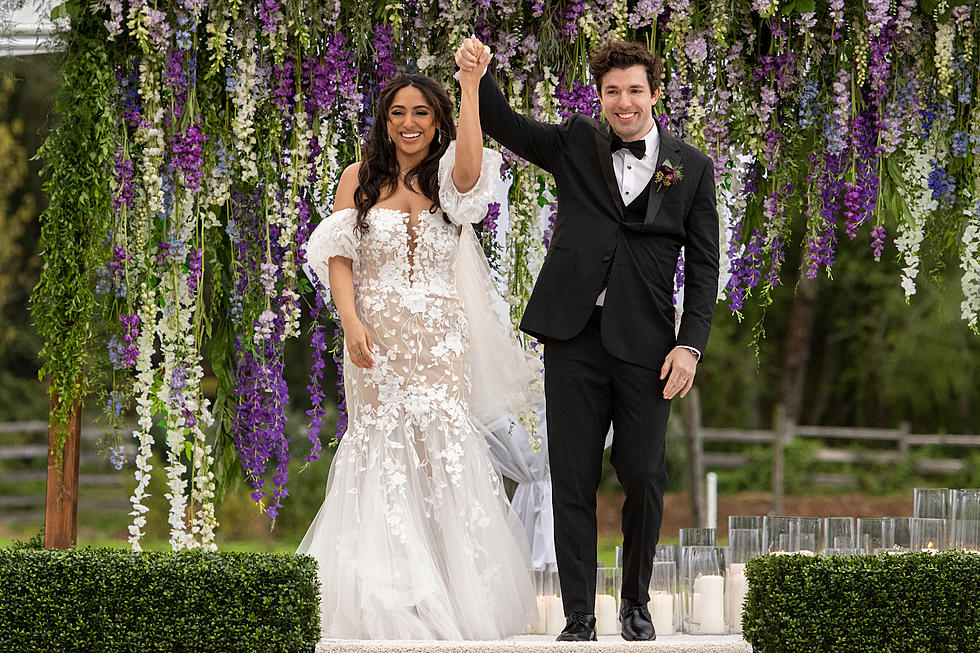 'Love Is Blind' Reunion Rescheduled For Monday Afternoon
Netflix
Look, love may be blind, but it definitely ain't prompt. At least not on Netflix.
As of this writing on Monday morning, Netflix still has not aired the Season 4 Reunion of their hit reality series Love Is Blind. The show was originally planned to debut on the streaming service at 8PM ET on Sunday night. The show was hit by technical difficulties. For a while there was talk of the show airing with a delay later on Sunday night. Eventually the show just gave up, the official Netflix account tweeted this apology at 9:30 PM, writing "We are incredibly sorry that the Love Is Blind reunion did not turn out as we had planned. We're filming it now and we'll have it on Netflix as soon as humanly possible."
According to a subsequent tweet, the show is now scheduled (fingers crossed) to premiere on Netflix on 12PM PT (3PM ET) on April 17. We'll see!
READ MORE: 10 Random Old Movies That Became Big Hits on Netflix
Netflix only recently got into the world of live streaming. They recently aired Chris Rock's latest standup special, Selective Outrage, as it was performed live from Baltimore. In that case, the show aired largely without issues. (And it was definitely live; Rock even flubbed one or two punchlines.) Clearly, live programming — even for a media company as large as Netflix — is a lot harder than it looks. Thus far, Netflix has not explained the reason behind the massive technical issues.
Love Is Blind debuted on Netflix in 2020, and follows single men and women who agree to marry someone without actually meeting them in person. Then the engaged couples move in together and try to see if they should actually go ahead with the big day. The show has proven to be one of Netflix's biggest reality hits, and launched international versions include Love Is Blind Japan, and Love Is Blind Brazil, with U.K. and Swedish versions coming in the years ahead — assuming they arrive on schedule.
The Worst Netflix Movies Of 2022
Netflix releases so many movies every year, they can't all be classics.