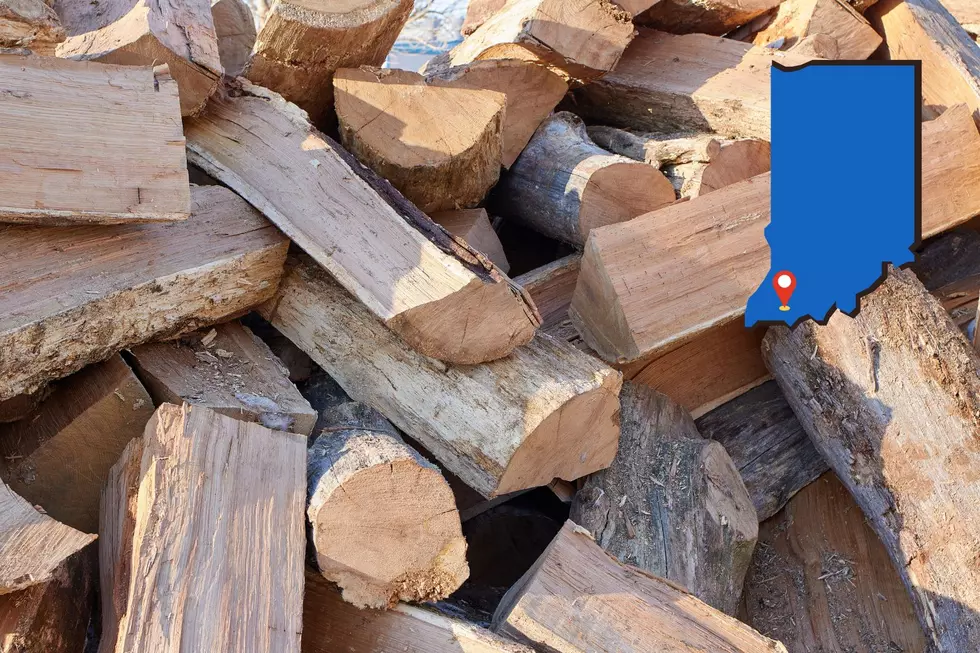 Southern Indiana State Park Offering Firewood for $10 per Truckload
Canva
After enjoying warmer-than-normal temperatures for this time of year over the past couple of weeks, Mother Nature pulled the rug out from under us recently by dropping the temperature about 30 degrees and blanketing us with a couple of inches of snow in a 24-hour period. It was a chilling reminder that as much as we may want the temperature to stay in the upper-60s or low 70s year-round, we live in Indiana and things can change in an instant. It also served as a good reminder that winter will be here soon and it would probably be a good idea to make sure we're prepared for it. Especially when it comes to keeping ourselves warm.
Lincoln State Park in Spencer County Offering Firewood for $10 per Pickup Truck Load
If what both the National Weather Service and the Farmer's Almanac are predicting for this winter comes true, we're going to need all the help we can get to keep ourselves from freezing to death. For some of us, that might mean running the furnace more than we care too considering the cost of energy these days. But for those with the benefit of having a fireplace or wood-burning stove in their home, it means making sure you have enough firewood on hand to burn through what may be some bitterly cold winter months.
While you could buy firewood from a gas station, or a store like Rural King or Tractor Supply, assuming they sell it, you'll probably spend $20 to $30 on a preset stack they put together that may last you a week, maybe two depending on how often you plan on using your fireplace. Of course, you could luck out and find someone giving it away for free, but I'm guessing the likelihood of that is pretty slim. What you could do instead is head to Lincoln State Park and get a whole pickup truckload of it for just $10.
The Indiana Department of Natural Resources announced on Monday it was offering firewood-cutting permits to residents from now until February 28th, 2023. The permits give you the opportunity to cut up and remove certain downed trees at the park to use as your own personal firewood. All trees available to be cut into firewood have fallen due to natural causes or purposely fallen by the park's staff for one reason or another.
The Department says fallen trees "may be cut up to 30 feet from roadsides in designated areas." However, you cannot take your vehicle off-road to go get it and you can't drive a tractor or ATV either. You also can't do it whenever you feel like it. The only time cutting and removing of wood is allowed is between 8:45 AM and 3:30 PM Central Time Monday through Friday.
Permits cost $10 each and get you one truckload of wood. If you want more than one truckload, you'll have to acquire a permit for each load which isn't a bad deal considering how much wood you should be able to fit in the bed of your pickup truck.
For more information on getting a firewood permit, call the Lincoln State Park office at 812-937-4710.

[Source: Indiana DNR]
LOOK: The most extreme temperatures in the history of every state
Stacker
consulted 2021 data from the
NOAA's State Climate Extremes Committee (SCEC)
to illustrate the hottest and coldest temperatures ever recorded in each state. Each slide also reveals the all-time highest 24-hour precipitation record and all-time highest 24-hour snowfall.
Keep reading to find out individual state records in alphabetical order.