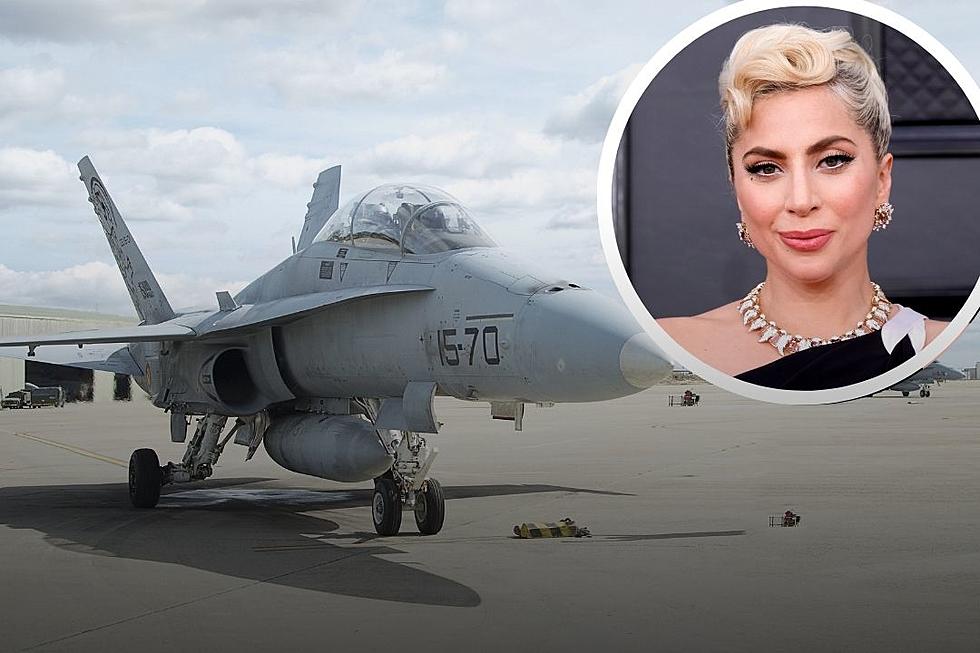 Lady Gaga Reportedly Working on Music for 'Top Gun: Maverick' Movie
Frazer Harrison,
Getty Images Sport via Getty Images
After taking home the 2019 trophy for Best Original Song for her song "Shallow" featured in the film, A Star Is Born, Lady Gaga is reportedly setting her sights on another Oscar win and is working on new music for the movie Top Gun: Maverick.
In a now-viral video posted on Twitter, user @RalphDApel shows a seemingly official movie poster in Hollywood for the upcoming Tom Cruise film.
Fans can clearly see Lady Gaga's name mentioned in the "music by" film credits alongside Oscar-winning film composers Hans Zimmer and Harold Faltermeyer.
It has been nearly 36 years since Top Gun first took flight, and in 2022 fans are thrilled to see Top Gun: Maverick taking to the air again.
According to the video shared on Twitter, the Top Gun: Maverick movie poster also featured the usual list of credits that fans would hope to see in the film, such as Val Kilmer, Ed Harris, and Jennifer Connelly.
Lady Gaga teaming up with Hans Zimmer, who is known for iconic scores such as The Lion King, The Dark Knight, and most recently, Dune, seems like a musical dream collab.
Neither Zimmer nor Lady Gaga has officially confirmed the rumored Top Gun: Maverick collaboration; however, Top Gun: Maverick will arrive in theaters on May 27, with plans to stream on Paramount+ following its theatrical run.
See the trailer below.
The original Top Gun soundtrack is credited for going 9 times platinum and reaching No. 1 on the Billboard Hot 200 albums chart for five non-consecutive weeks in 1986.
Hits such as "Take My Breath Away (Love Theme from Top Gun)" by Berlin and "Danger Zone" by Kenny Loggins are still fan-favorites today.
Movie Trivia for the Top 100 Films