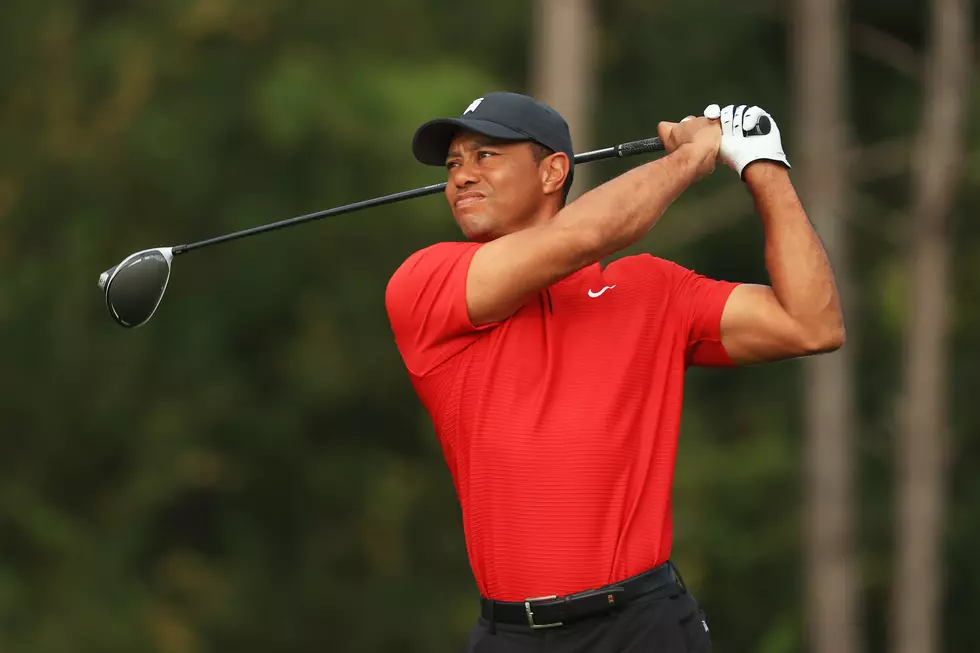 L.A. County Sheriff: Tiger Woods Involved in Serious 1 Vehicle Crash
Getty Images
PGA Golf Champion Tiger Woods has been injured in a serious car crash. Authorities say he was extricated from the vehicle by the jaws of life. He has been taken to a local hospital. The Associated Press is reporting that Woods is in surgery with leg injuries.
Tiger is still recovering from his fifth back surgery that he had on December, 23, 2020. This past Sunday he was asked if he would be able to return to the Masters Tournament:
"I'm feeling fine, I'm a little bit stiff. I have one more MRI scheduled so that we'll see if the annulus (fibrosus) is scarred over finally and see if I can start doing more activities. But still in the gym, still doing the mundane stuff that you have to do for rehab, the little things before I can start gravitating towards something a little more."
Tiger has been in California hosting the PGA Tour's Genesis Invitational. He then shot some footage for Golf Digest/GOLFTV.
Tiger was in an accident in 2009, in Windemere, FL. He was not seriously injured in the wreck. I lived very close to the area of that crash, and the whole area was flooded with media.
My husband is a huge Tiger Woods fan...He even has a Tiger Woods Pop Vinyl figure on his nightstand.
Read More: Glamp in the Ozarks & Tee Off at Tiger Woods' Insane 19th Hole
Photo Gallery: Glamping at Big Cedar Resort and Payne's Valley Golf Course