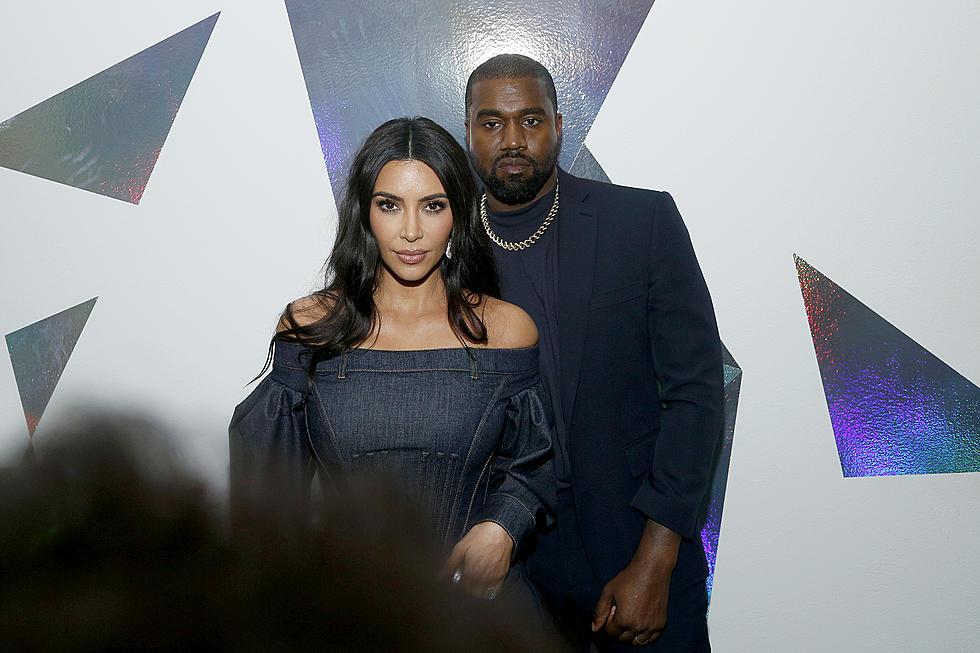 Kim + Kanye Drama Continues – Why It Isn't Funny & Why You Should Care
Getty Images for WSJ. Magazine I
Normally, I would never dream of talking about the relationship between Kim Kardashian and Kanye West, and now Pete Davidson too, with you. It isn't exactly what we would call "rock news" and to be totally honest, I have never watched a single episode of the Kardashians. As someone who loves and appreciates music, I have listened to some of Kanye's work over the years and as far as Pete Davidson goes, he is the affable comedian from SNL. Under normal circumstances, I couldn't care less about their relationship drama but...
It Is a Dumpster Fire and the Whole World is Watching
If you have seen any of the recent headlines on social media, or maybe even on a magazine while standing in line at the grocery store, then you already know what a total dumpster fire the split between Kim and Kanye has become. The couple, who have four children together, separated, and Kim was later seen out with Pete Davidson. Since then Kanye has become increasingly more bizarre and over the top with his actions.
So Why Should You Care?
It turns out that there is far more going on here than just some Hollywood gossip and drama. There is a much broader picture that is being painted and something that needs to be brought to the proverbial limelight - What Kanye is doing is abuse.
Here Are Some of the Things He Has (Allegedly) Done
According to Buzzfeed:
He has targeted Davidson in recent song lyrics
Bought a house right next door to her after she ended the marriage
He has publicly called out Davidson, referring to him as "Skete"
Continues to publicly make remarks about "not giving up on" his family or about winning them back
Has encouraged his fans to scream"Kimye Forever"at Davidson in public
Shared private messages that Kim had send to him where she expressed concern for Davidson's safety
Continues to refer to Kim as "my wife" despite the filing of court papers for dissolution of marriage
Deletes social media posts after stirring up attention
Why Is It a Big Deal?
By themselves, these all seem harmless enough, but when you look at the big picture here, all signs point to narcissistic abuse and manipulation and there is absolutely nothing funny about it.
It Isn't Funny. It Is Disgusting
In fact, if you are watching this publicly unfold and you are experiencing anything other than disgust, sadness, or anger, you are part of the problem. The behavior that man is exhibiting is abhorrent and certainly not worthy of laughter or tasteless jokes, even though that is the bulk of what I am seeing unfold on social media.
It Is Manipulation & Abuse
What is happening is textbook manipulation and abuse. It is the kind of behavior that you read about in the headlines that end with the neighbor or the teacher saying, "I don't understand. He was always such a nice guy." You know, after it has gone too far and another woman loses her life to her abuser.
Why Your Jokes Are in Poor Taste
The things Kanye is doing are not funny. They are not jokes. They are real and they are dangerous behaviors and while you may think it is funny to share some kind of tasteless joke on social media, there are victims and survivors of domestic abuse who are seeing your jokes, and it hurts.
Statistically, You Know Someone Who Has Been Abused
And before you tell me you don't personally know a woman who has survived intimate partner abuse, you are wrong. One in three women. That is the statistic, according to the National Domestic Violence Hotline. ONE in THREE. In men, that statistic is one in four, but of course, that only counts the abuse that actually gets reported. Countless victims never come forward.
I promise you know someone, even if you do not realize it. I am the one in three and there are more of us than you realize. Hurtful comments and "jokes" about abuse are never funny and can actually prevent victims from seeking help.
Help Is Available
If you or someone you know is a victim of intimate partner abuse, there is help available.
The National Domestic Violence Hotline: 1-800-799-SAFE
Locally, Albion Fellows Bacon Center offers support and resources for those facing abuse.  You can reach them by phone: 1-800-339-7752
You are not alone and you can get out. If you are experiencing abuse, please do not wait to ask for help.
RANKED: Here are the most popular national parks
To determine the most popular national parks in the United States, 
Stacker
 compiled data from the 
National Park Service
 on the number of recreational visits each site had in 2020. Keep reading to discover the 50 most popular national parks in the United States, in reverse order from #50 to #1. And be sure to check with individuals parks before you visit to find out about ongoing, pandemic-related safety precautions at 
www.nps.gov/coronavirus
.