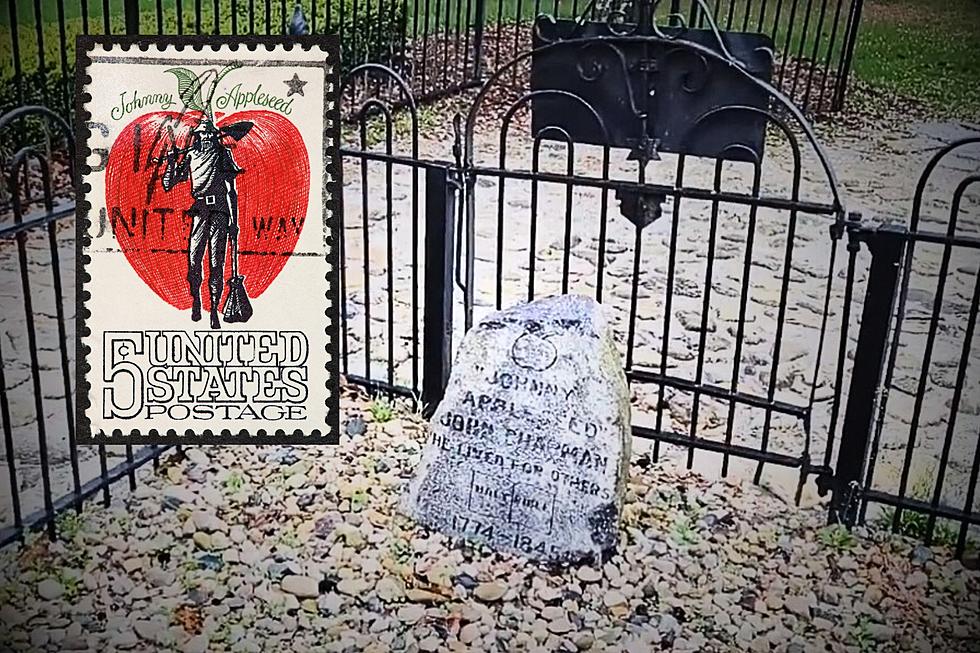 Did You Know You Can See the Grave of Johnny Appleseed in Indiana?
Canva/YouTube
Now this is some interesting Hoosier history!
Famous Graves
Indiana is the final resting place for many famous (and some infamous) folks throughout history. For instance, notorious gangster John Dillinger is buried in Indiana and so is famous actor James Dean.  Indiana is also the final resting place for American pioneer, Johnny Appleseed.
Johnny Appleseed
I remember learning about Johnny Appleseed when I was in school, but to be totally honest, I didn't realize he was a real person until I was much older.  Well surprise young me, Johnny Appleseed was a very real person and is buried in the Hoosier state So who was Johnny Appleseed?
Johnny Appleseed is actually the nickname of John Chapman, an American pioneer born in 1774.  According to History, John Chapman was actually a horticulturist and businessman who would plant apple seeds to grow trees ahead of settlers moving west.  However when we were kids we learned all about this folk hero who just loved apples, but he actually planted apples for cider, as cider was an essential part of the dinner table at the time due to the bacteria in water sources.
 History also goes on to say that John Chapman would plant orchards along the routes he knew pioneers would take and would take so he could stay ahead of orchardist competition.
Children's books about Appleseed have, of course, removed the element of alcohol from the story, but Chapman's success was centered not around fresh apples but rather the cider they could create. Cider was an essential at the American dinner table at the time, so most homes had their own small orchard. Chapman planted orchards along the pioneers' routes, staying ahead of other orchardist competition since his nomadic, unmarried lifestyle allowed him to cover more ground.
The story of Johnny Appleseed is actually very interesting, if you want to read more about him, you can check out the full History article, here.
Johnny Appleseed's Grave in Indiana
Johnny Appleseed was laid to rest in what is now Fort Wayne, Indiana. If you want to visit Johnny Appleseed's grave you can find it in Johnny Appleseed Memorial Park in Fort Wayne.
LOOK: Best counties to raise a family in Indiana
Stacker
compiled a list of the best counties to raise a family in Indiana.
Gallery Credit: Stacker