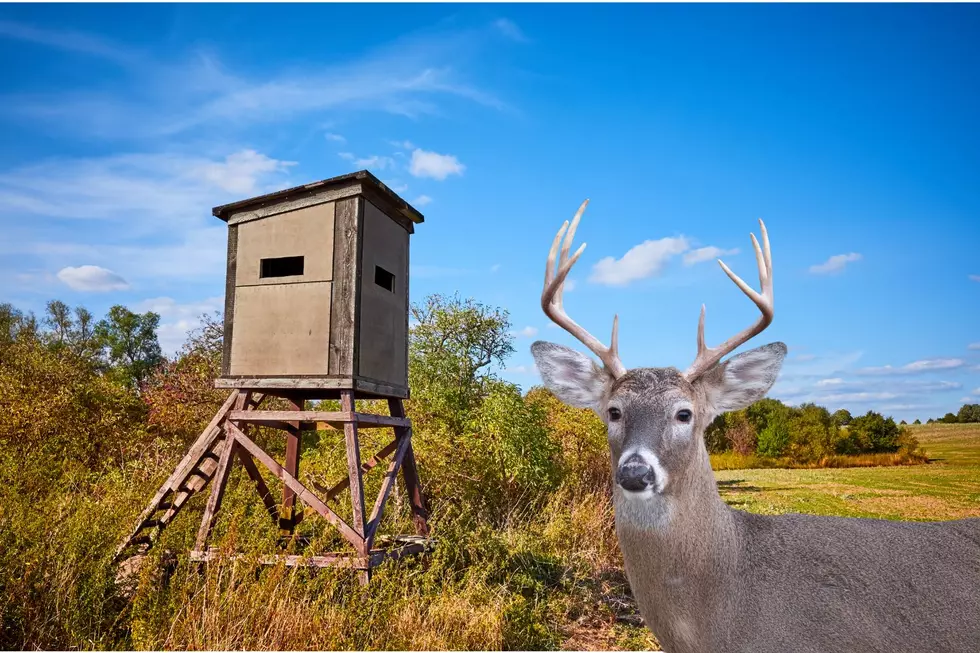 How Indiana Hunters Can Help 'Meat' the Need of Hoosier Families Experience Food Insecurity
Canva
Deer season is well underway with thousands of hunters across the state of Indiana getting up well before the sun, putting on their camo, and trekking out into the wilderness with the hope of tracking and bagging themselves a deer they can use to provide meat for their family. Depending on the license you purchased through the Indiana Department of Natural Resources, you could hunt and kill up to three deer which would likely give you more meat than you and your family could eat. Maybe you're not in it for the meat. Maybe you just enjoy the thrill of the hunt. In those cases, there is a way you can still enjoy the hunt without letting the meat go to waste.
Hoosiers Feeding the Hungry Seeking Deer Meat Donations
Hoosiers Feeding the Hungry is a non-profit organization formed over a decade ago in 2011 that encourages both hunters and farmers across the state to donate any large game, like deer, or livestock they can't or won't be using themselves to local food pantries so residents in those areas who are dealing with food insecurity for whatever reason can get the much-needed protein they need. Since its formation, the program has provided 6.1 million meals to Hoosier families thanks to the generosity of those hunters and farmers.
Food Insecurity Rate in Indiana
The rising cost of everything, including groceries, due to the current inflation issue, has put a pinch on many Hoosiers' bank accounts leading to some families facing food insecurity who may not have dealt with it before. To make matters worse, 47% of the approximately 726,000 Indiana residents dealing with food insecurity bring in more income than the state allows to be eligible for the Supplemental Nutrition Assistance Program (SNAP) meaning they can't get any assistance from the state leaving them to try and figure out a solution themselves.
But families aren't the only ones struggling. Since more people are relying on food banks and pantries, and the cost of food continues to rise, those organizations are also struggling with staying stocked with food, particularly meat which has seen a 13% increase in price since February of 2021, according to a CNBC article from April of this year citing data from the Consumer Price Index. Which is why the need for meat is so desperately needed.
How You Can Donate Your Deer or Livestock
Head to the woods, or wherever your favorite hunting spot happens to be, and keep doing what you've been doing — tracking, hunting, and bagging however many deer your hunting license allows. After a successful hunt, take your deer to one of the participating processors closest to you and tell them you want to donate the meat to Hoosiers Feeding the Hungry. The processor will take care of it from there, and you won't pay a dime. The same applies to livestock farmers, with the exception of the hunting part.
Where Your Donation Goes and Who It Helps
Once the processor has completed their part, the meat you graciously donated will stay in the county where you donated it. So, if you live in Vanderburgh County here in southern Indiana, but have your deer processed in a neighboring county like Warrick, Posey, or Gibson. The meat will remain in one of those counties. If you'd like it to go to families in Vanderburgh County, you'll need to take it to a processor in the county.
Now, let's say your license only allows you to kill one deer and you plan on using most of the meat yourself. No problem. Hoosiers Feeding the Hungry offers a "Give a Pound" program where you can tell your processor that you'd like to donate one pound (or more if you'd like) to the organization and they'll take care of it. One important thing to know about this option, the entire cost of processing will be your responsibility.
For more information on "Meat" the Need, including where to find a participating processor near you, visit the Hoosiers Feeding the Hungry website.
[Sources: Hoosiers Feeding the Hungry / Feeding America / CNBC]
LOOK: Here are 25 ways you could start saving money today
These money-saving tips—from finding discounts to simple changes to your daily habits—can come in handy whether you have a specific savings goal, want to stash away cash for retirement, or just want to pinch pennies. It's never too late to be more financially savvy. Read on to learn more about how you can start saving now. [
From:
25 ways you could be saving money today
]