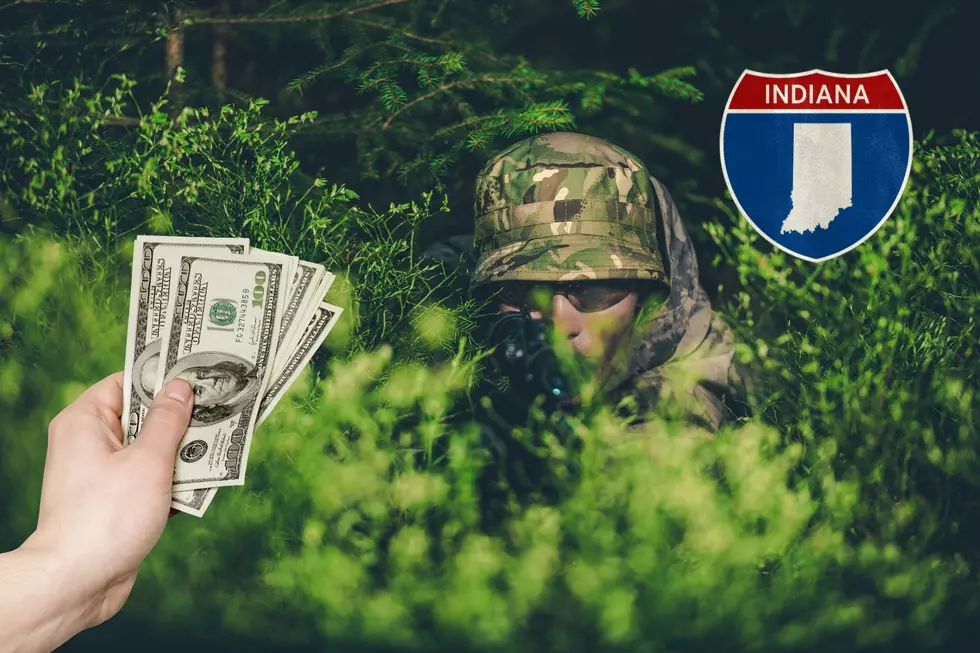 Indiana Department of Natural Resources Offering $500 Rewards for Tips Leading to Wildlife Poaching Arrests
Canva
Poaching animals is a major problem around the world. In many countries, including the United States, poachers kill protected animals for a number of reasons, most notably to collect some part of the animal they can keep as a trophy, or sell on the black market. For example, elephant tusks or a large rack of deer antlers. The state of Indiana isn't immune to the issue, and they're asking for your help in capturing poachers by offering up reward money.
What is Poaching?
Poaching is when someone kills an animal on private property without permission from the owner or in an area where hunting is prohibited, such as state and national parks*, or wildlife sanctuaries. It's also when hunting and killing a particular animal is done out of the scheduled season for that animal, and hunting and killing an animal without a license. It is illegal in the Hoosier state and comes with various levels of punishment depending on the animal that was poached, including jail time.
*Some state parks will allow reserve hunting periodically to help keep the populations of specific species under control. Visit the Indiana DNR website for more information.
Indiana DNR and Turn in a Poacher, Inc. Offer Rewards for Tips on Poaching
Of course, the DNR only has so many conservation officers and they can't be everywhere all the time. That's where you can help. They've partnered with Turn in a Poacher, Inc. (TIP), an Indiana-based non-profit organization dedicated to protecting wildlife and putting an end to poaching. Together, they offer residents rewards of up to $500 for tips that lead to the arrest of poachers anywhere in the state.
According to the DNR, the program has received "1,788 tips and paid thousands of dollars in rewards for tips that have led to the arrest of a suspect" since 2017."
If you see, hear, or learn about a poacher in your area, you can anonymously report what you know to the DNR and TIP by calling 1-800-TIP-IDNR (800-847-4367), or online through the DNR website.
[Source: Indiana Department of Natural Resources]
LOOK: Stunning animal photos from around the world
From grazing Tibetan antelope to migrating monarch butterflies, these 50 photos of wildlife around the world capture the staggering grace of the animal kingdom. The forthcoming gallery runs sequentially from air to land to water, and focuses on birds, land mammals, aquatic life, and insects as they work in pairs or groups, or sometimes all on their own.