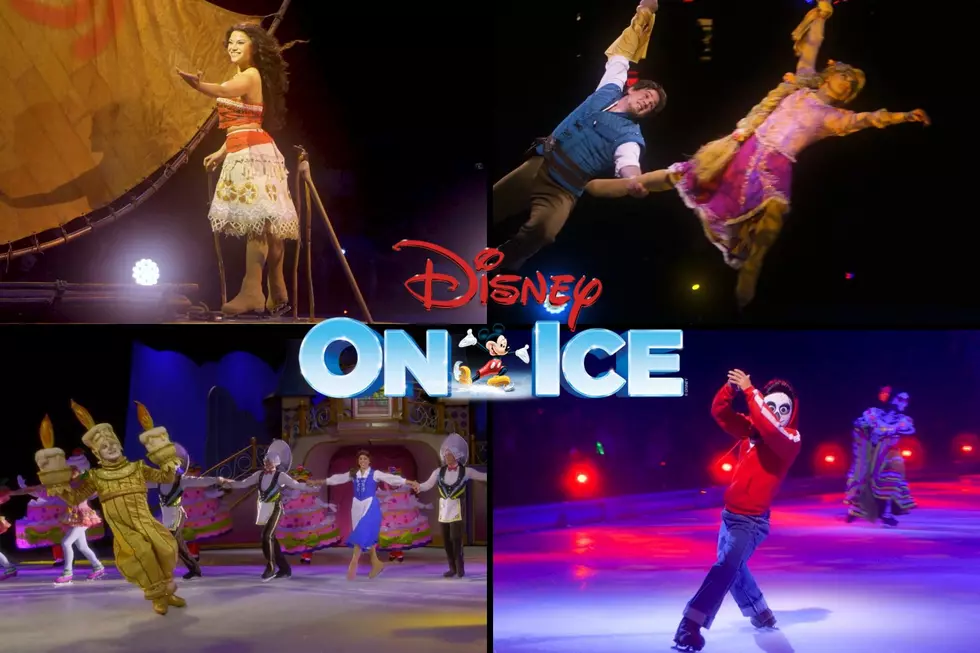 Here's How to Win Tickets to 'Magical' Disney on Ice Performance at the Ford Center in Evansville
YouTube
Disney on Ice has been entertaining crowds for nearly 40 years, which means that you probably remember seeing one of the shows growing up. I can tell you that the show they put on these days is nothing at all like you and I remember them. The music, the lights, the costumes, and most importantly, the talent on display with Disney on Ice will leave fans of all ages in awe.
Disney on Ice in Evansville
Disney on Ice Into the Magic is coming to the Ford Center in downtown Evansville. Mickey and Minnie will be your hosts for this magical evening that will include characters from your favorite Disney films, including Moana, Coco, Beauty & the Beast, Frozen, Tangled, and Cinderella. Choose from one of the following seven shows in Evansville...
Thursday, February 16th at 7 p.m.
Friday, February 17th at 7 p.m.
Saturday, February 18th at 11 a.m.
Saturday, February 18th at 3 p.m.
Saturday, February 18th at 7 p.m.
Sunday, February 19th at 11 a.m.
Sunday, February 19th at 3 p.m
Tickets are available at the Ford Center box office, or online here. Another way to get tickets is to win them MY105.3!
How to Win Disney on Ice Tickets
We figure that if you want to spend a few hours with all of these Disney characters, you must be a fan - and if you are a fan, then you probably know a thing or two about Disney. We will test your knowledge each day this week at 7 am during the Most Totally Awesome Radio Contest. We will give caller #5 the chance to answer a Disney trivia question in order to win a pair of tickets to the Into the Magic show.
11 Evansville Area Restaurants Offering The Best Bang for Your Buck
Yelp
is a useful tool to read user reviews and see what our local restaurants have to offer. Let's take a tasty look into the top 11 locally-owned restaurants that won't break the bank.