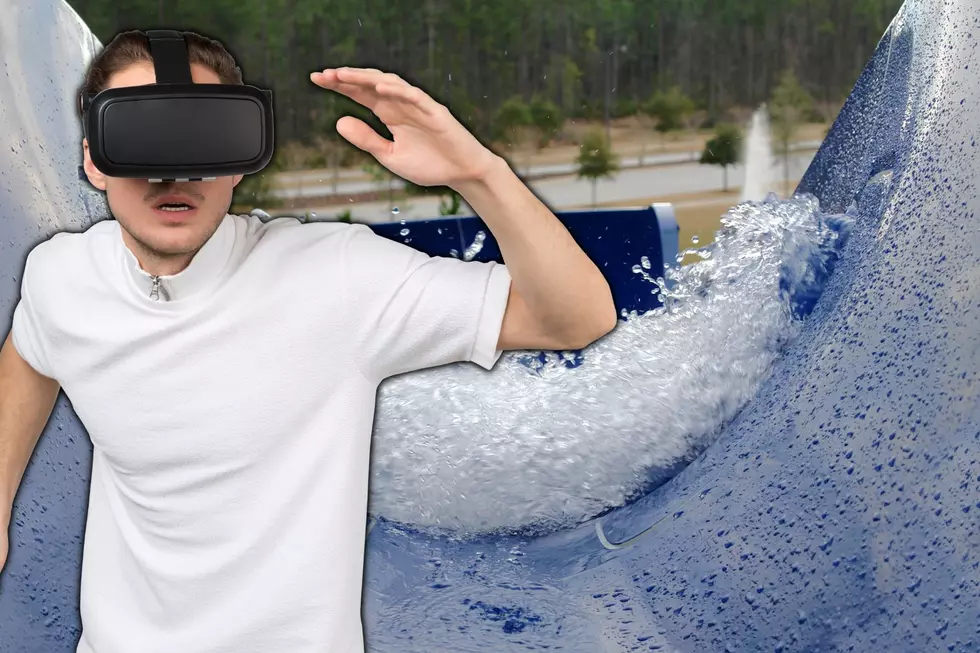 The Next Ride at Holiday World & Splashin' Safari Needs to Be This VR Waterslide [VIDEO]
Canva
Holiday World & Splashin' Safari in Santa Claus, Indiana has become one of the premiere theme park destinations in the region since its humble beginnings as Santa Claus Land way back in 1946. Back then, it was simply a Christmas-themed amusement park with a toy shop, a restaurant, and a few children's rides. Today, as we here in southern Indiana and western Kentucky know, it's become a must-do trip every summer. It has world-class roller coasters along with several other great rides, a number of restaurants to choose from, and a fantastic water park in Splashin' Safari which features even more great water-themed rides. At this point, I imagine it's getting difficult to find more ways to outdo itself year after year. With that said, I may have found a way.
Take a Ride on a Virtual Reality Waterslide
Wiegand Waterrides is a company based in Germany that does what its name says. They make water rides. Rides like the open tube and enclosed tube water slides we've all ridden where you simply sit or lay down and let the water shoot you down to the bottom, or those you ride down on an inner tube. They also do splash parks and dry slides (like those you'd find at a playground only on steroids). But, they also build a special kind of water slide that I've never seen or ridden before, and one I think would go over extremely well at Holiday World & Splashin' Safari — a virtual reality water slide.
Just like a regular water slide, you sit on an inner tube and let the water rush you down to the bottom. The difference is what you see won't be the inside of the tube. Instead, riders are given a waterproof, virtual reality headset to wear during the ride that puts them in a virtual world. Check this out.
How the Virtual Reality Water Slide Works
As you saw in the video, the rider sees the same experience they would see without the headset, meaning when there's a turn or a dip in the slide, those motions are mimicked in the virtual world they see through the use of a high tech tracking system installed on the slide that communicates with the headset. Pretty wild, right?
What's even more impressive is that it doesn't require the construction of a whole new slide, the Wiegand says the technology can be adapted to any existing slide. Imagine riding the Cheetah Chase, Mammoth, or Wildebeest at Splashin' Safari and instead of looking ahead to see when the next turn or drop is going to happen, you see a virtual jungle where it looks like your riding down a raging river, or you're on in the African Plains riding in a safari jeep with a cheetah chasing after you. It would make already incredible rides totally immersive.
Of course, Wiegand's website doesn't list the cost of having the VR tech installed, but I imagine it isn't cheap. But, would it be totally worth it? I definitely think so.
So, if someone from Holiday World who has some decision-making power is reading this, the technology may be worth looking into. And, if you decide it would be a good investment, I volunteer to be the first in line to test it out.
[Sources: Incredible Engineering on Facebook / Wiegand Waterrides]
25 Must-Try Rides at Holiday World & Splashin' Safari
See Renderings of Compass Commons - Holiday World's Team Member Housing
The
Compass Commons
project will offer affordable housing for qualified seasonal Team Members working at Holiday World & Splashin' Safari. It is expected to be complete in May 2023.