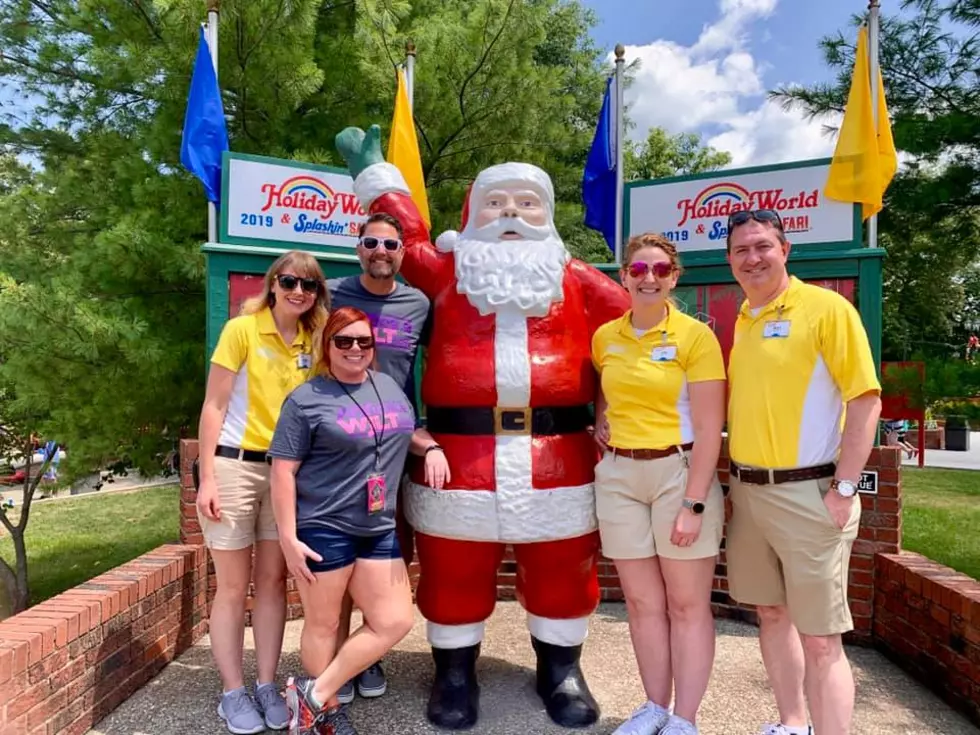 Everything You Need to Know About Holiday World's In-Person Hiring Event on Saturday
S. Jones
Yessir, things are definitely moving in the right direction and looking up for 2021. Instead of figuring out how long they will have to delay their opening, Holiday World & Splashin' Safari is ready to open on schedule - opening day for Holiday World's 75th season is Saturday, May 15th. Another indication that things are getting better is the fact that Holiday World is actually hosting an in-person hiring event this year - that's a good sign.
If you're interested in working at Holiday World & Splashin' Safari this season, you might want to head to Owensboro this Saturday, March 20th. Open interviews will take from 9am-4pm at the Hampton Inn Waterfront Hotel in Owensboro Kentucky.
Who can work at Holiday World? Well, it might be easier to say who can't work there. There are a ton of different positions throughout the parks - positions that are a great fit for a bunch of different kinds of people with different skill sets. Take a look at the different areas with employment opportunities...
Entertainment
Food & Beverage
Games
Grounds Equipment Operator
Guest Services/Admissions
HoliMarket
Landscape Maintenance & Mowing
Lifeguard
Maintenance
Morning Cleaning (Building & Facilities)
Morning Grounds
Rentals
Retail
Rides
Security
Slide Attendant
Sweeper
Warehouse
And if the fact that you work at Holiday World & Splashin' Safari isn't cool enough by itself, the list of employee perks and benefits will definitely take care of the job (pun kind of intended).
Our friend Sabrina Jones, Holiday World's Media Relations Manager, joined us today on the MY Morning Show. Take a listen to our interview to find out everything else you'll need to know about tomorrow's in-person hiring event.
See the Must-Drive Roads in Every State
LET'S GO: The most popular historic sites in America