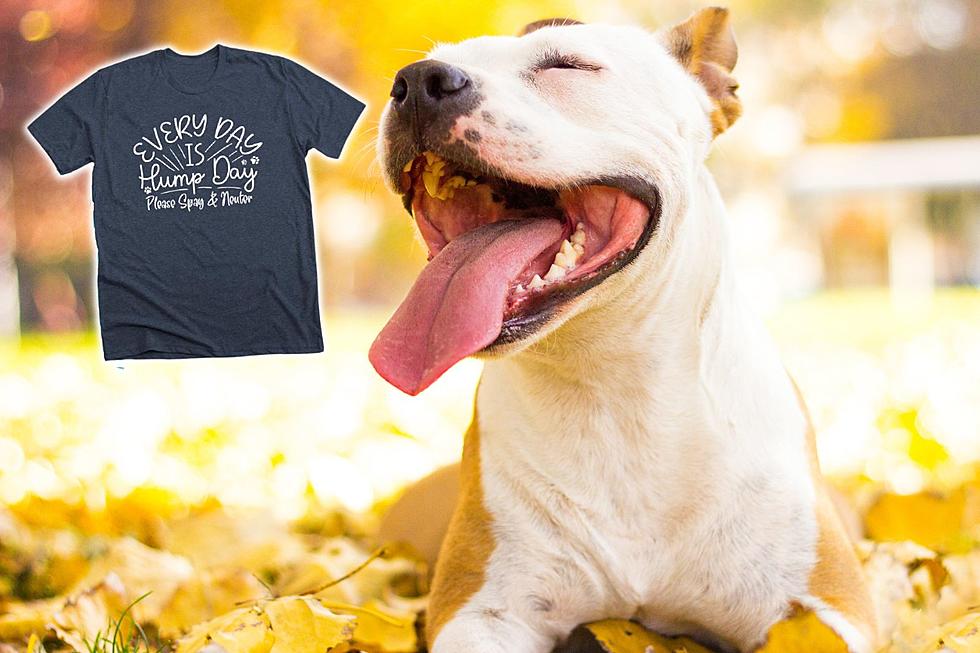 Southern Indiana Humane Society Hosting Hilarious T-Shirt Fundraiser
Canva / Warrick Humane Society
Like all animal rescues and humane societies, the Warrick Humane Society in Newburgh, Indiana relies on the generosity of the public (i.e. donations) to continue caring for the animals they have for adoption. Their newest fundraising campaign may just be one of the most creative and funny I've seen in a long time.
Warrick Humane Society "Every Day is Hump Day" T-Shirt Fundraiser
Innuendo will always be funny to me. Is it low-brow humor? Maybe. But, it gets my attention and makes me laugh. It's why I think the "Every Day is Hump Day" t-shirt campaign is so clever.
The shirts are designed to provide a little chuckle while simultaneously promoting the importance of getting your pets spayed or neutered and providing the funds Warrick Humane needs to provide food, shelter, and care to the animals living there. You see, "Hump Day" is a common term for Wednesdays because it falls in the middle of the week, but in this case, it references the fact that animals don't care what day it is when they're looking for love. I assume you got that, but it doesn't hurt to make sure.
Like nearly every shelter or humane society in the area, Warrick Humane is seemingly always overrun with dogs, cats, and other pets needing permanent homes. While having animals "fixed" won't completely eliminate the issue, it would help.
The shirts are available in 9 different styles including long sleeve, baseball shirts, jerseys, hoodies, short sleeve, and tank tops. All of which are available in a variety of colors and sizes. Orders are being taken now through Tuesday, March 14th (2023). You can see the different varieties and place your order online here.
[Source: Warrick Humane Society on Facebook]
KEEP LOOKING: See What 50 of America's Most 'Pupular' Dog Breeds Look Like as Puppies