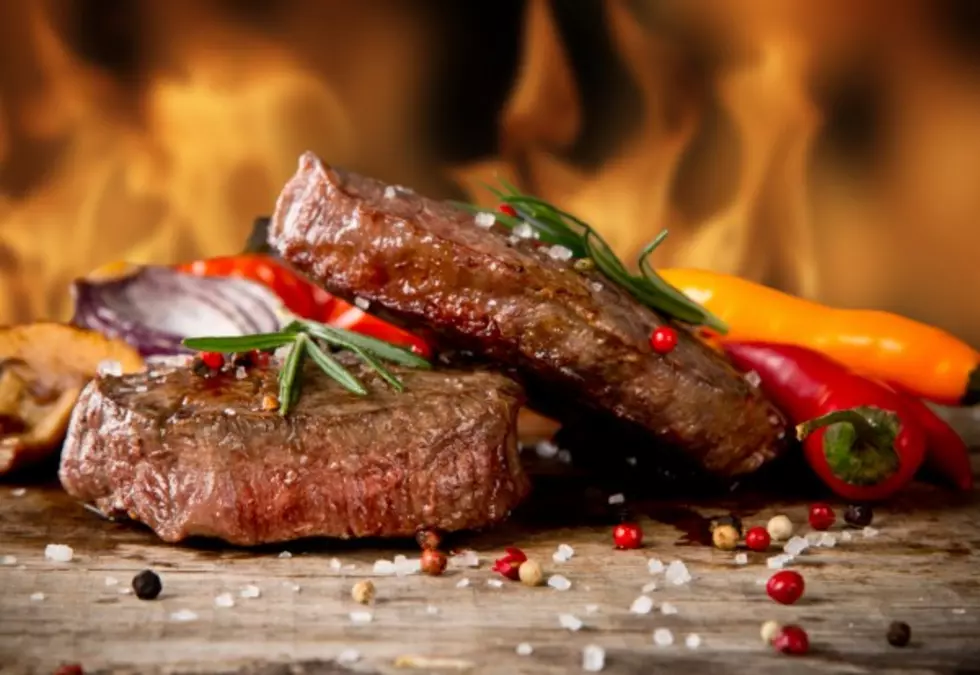 Grill and Chill [Win an Infrared Gas Grill and $50 in Meat from the Old Fashioned Butcher Shoppe]
Getty Images/iStockphoto
In my house, my husband might claim to know what he's doing with the grill but I am the GRILL MASTER!
Enter below for a $50 gift card to the Old Fashioned Butcher Shoppe in Evansville, IN, and a Char-Broil Tru-Infrared 3-Burner Gas Grill! All Townsquare Media rules apply. Contest ends May 2, 2016 at 8 AM. This is a multi-station contest.
Char-Broil Tru-Infrared 3-Burner Gas Grill
This Char-Broil Tru-Infrared 3-Burner Gas Grill is ideal for your mid-sized cooking needs. The Surefire ignition system starts easily with just the push of a button. The infrared technology heats up faster, hotter and more evenly than other brands, for less grill flare-ups and juicier food. The powerful equipment cooks at 24,000 BTUs. There is also a 10,000 BTU side burner for sauces and side dishes. The Char-Broil gas grill features durable grates and burners and has a sleek and modern stainless steel exterior with top ported burners. It also includes a side table for easy prep and is designed with black knobs and trim. The infrared gas grill has a handy cabinet to store propane and other accessories. You will enjoy how easy it is to use and how well it cooks your meals. The infrared technology delivers a quick and even cook.
You will appreciate it at your next backyard get-together. The Char-Broil Tru-Infrared 3-Burner Gas Grill is attractive, modern and efficient.
Char-Broil Performance Series TRU-Infrared 3 Burner 450 Gas Grill:
Char-Broil TRU-Infrared cooking system
Total cooking area: 600 sq. in.
Char-Broil gas grill runs at 24000 BTUs
Top ported stainless steel burners
10000 BTU side burner on infrared gas grill
Enclosed cabinet for your grilling accessories
Surefire ignition system
Char-Broil TRU-Infrared cooking system
 And for an extra chance to win... Text PLAY to 54284