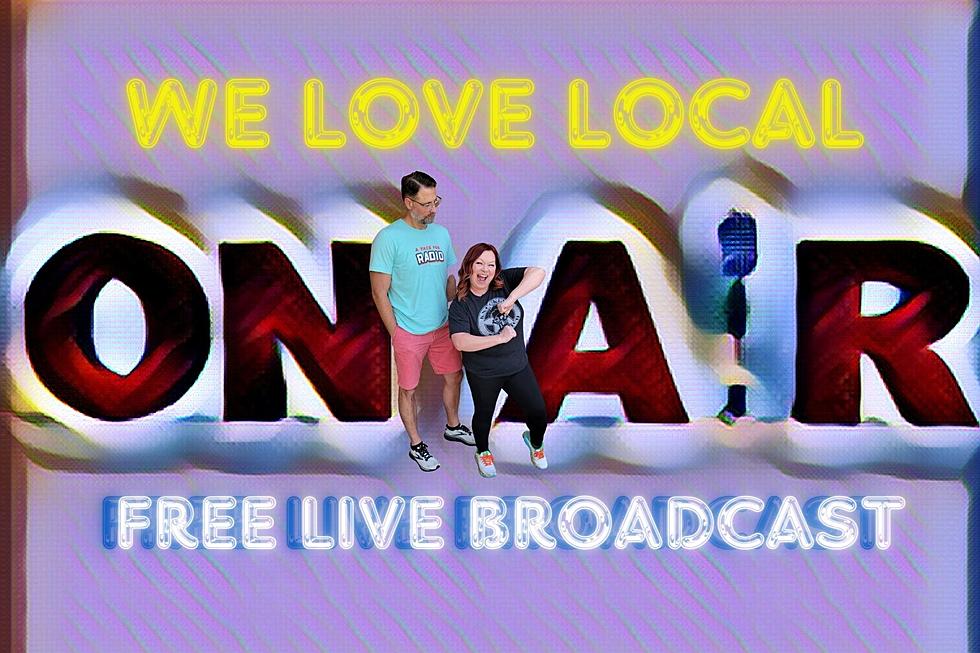 Amplify Your Local Business with a Free Live Radio Broadcast on MY 105.3
PHOTO: canva FREE LOVE LOCAL
Bobby and Liberty with MY 105.3 are inviting local businesses to step into the spotlight with 'We Love Local' free one-hour live broadcasts. This initiative, designed to bring communities together and support local businesses, offers an array of benefits that can significantly boost your business's visibility and customer engagement.
Promote Holiday Specials and Products:
With the holiday season just around the corner, a live radio broadcast presents a golden opportunity to showcase your upcoming specials and highlight your unique products. The power of radio lies in its ability to captivate listeners' attention and create a sense of urgency, compelling them to explore your offerings.
Enhanced Publicity:
Harness the far-reaching influence of radio to spread the word about your business. MY 105.3 will not only broadcast from your location but will also provide pre-promotion on-air, ensuring that your event receives significant publicity well before the actual broadcast.
Community Engagement:
Radio has an unmatched ability to foster a sense of community. By participating in a live broadcast, you become an integral part of the local conversation, forging deeper connections with potential customers. Additionally, the presence of the MY 105.3 station vehicle and free swag is sure to draw attention and further enhance community engagement.
Direct Customer Interaction:
Take advantage of the live broadcast to communicate directly with your audience. Share your story, convey your passion, and invite listeners to be a part of your business journey. This personal touch can help humanize your brand and build lasting relationships with your clientele.
Cost-Effective Advertising:
Unlike many advertising options, the MY 105.3 broadcast package comes with a minimal talent fee, making it an exceptionally cost-effective marketing tool. This means you can allocate more of your budget to improving your products and services, all while reaping the benefits of a targeted and engaging promotional strategy.
Get Started Now
For small businesses eager to make a splash in their local community, this opportunity is not to be missed. To secure your one-hour live radio broadcast with MY 105.3, simply send an email to liberty@my1053wjlt.com. Act swiftly, as the broadcasts are limited and allocated on a first-come, first-serve basis.
We will be offering up to TEN broadcasts per week with a limit of 
one

 per business.

*Broadcast is FREE. The owner pays a reduced talent fee of $50*
The free broadcast package includes 2 live commercial breaks during a one-hour broadcast from your business. The talent will set up on-location with a station vehicle and radio swag.  Your event will be pre-promoted with live on-air mentions prior to the broadcast.
Listen Local. Shop Local
If you don't already have MY 105.3 on in your business, we invite you to give us a try. You can stream our app anywhere, and you can connect it to a Bluetooth speaker and listen while you work. If you do listen to us at your business, thank you! We look forward to promoting every local business that we can.
Target's List of the Top Toys in 2023
Target released their Top Toys 2023 list. Here are some of the toys you can expect to see on your kid's wish lists this year.
Gallery Credit: Danielle Kootman
LOOK: 50 Beloved Retail Chains That No Longer Exist
Stac



ker
takes a look at 50 major retail chains that no longer exist and the reasons for their demise.
Gallery Credit: Madison Troyer