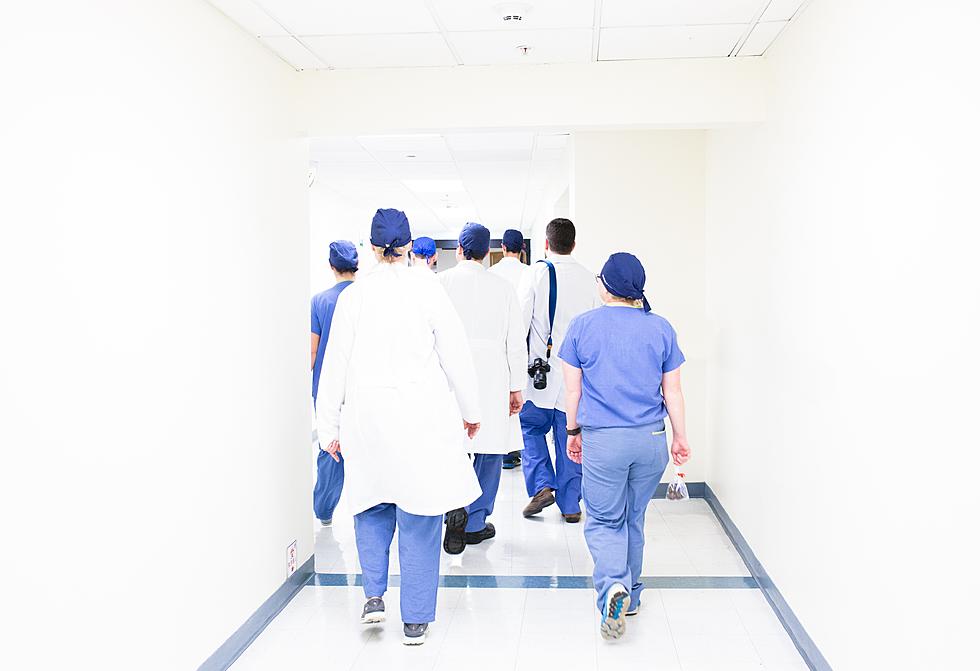 Factors to Consider When Selecting a Distance Accelerated BSN Online Program
Photo by Luis Melendez via Unsplash
This content was produced in partnership with Archer Education.
Choosing the right distance accelerated Bachelor of Science in Nursing (BSN) online program with bachelor's degrees for aspiring nurses is crucial. With the increasing demand for healthcare professionals, an accelerated BSN program offers a fast-track option for individuals with bachelor's degrees in a non-nursing field.
However, with numerous options available, it is important to consider several factors before deciding. This article will explore the key factors to consider when selecting a distance accelerated BSN online program.
Accreditation and Program Recognition
One of the first factors to consider is the accreditation and program recognition of the online program. Accreditation ensures that the program meets certain standards of quality and that your degree will be recognized by employers and licensing boards.
Look for programs that are accredited by reputable organizations such as the Commission on Collegiate Nursing Education (CCNE) or the Accreditation Commission for Education in Nursing (ACEN).
Curriculum and Course Structure
The curriculum and course structure of a distance accelerated BSN online program should align with your learning goals and career aspirations. Look for programs that offer a comprehensive curriculum that covers essential nursing topics, including anatomy, physiology, pharmacology and nursing theory.
Additionally, consider the course structure, such as the availability of synchronous or asynchronous classes, and the program's flexibility to accommodate your personal and professional commitments.
Program Length and Time Commitment
Another important factor to consider is the program length and time commitment required. Accelerated BSN programs are designed to be completed in a shorter timeframe compared to traditional BSN programs.
However, the specific program length can vary between institutions. Consider your personal circumstances and determine whether you can commit to the required time to complete the program.
Admission Requirements and Prerequisites
Before applying to a distance accelerated BSN online program, carefully review the admission requirements and prerequisites carefully. These may include a minimum GPA, prerequisite courses, letters of recommendation and a personal statement.
Ensure you meet the eligibility criteria and have completed any necessary prerequisites before applying. Also, consider the competitiveness of the program and the number of applicants accepted each year.
Clinical Placement Opportunities
Clinical placements are a crucial component of nursing education, even in online programs. Research the clinical placement opportunities offered by the online program and consider whether they align with your career goals. Look for programs that have established partnerships with reputable healthcare facilities to ensure quality clinical experiences.
Faculty Qualifications and Support
The qualifications and support provided by the faculty are essential for a successful online learning experience. Look for programs with experienced and knowledgeable faculty members who are actively involved in the nursing field. Moreover, consider the availability of support services such as academic advising and tutoring to help you succeed in your studies.
Tuition and Financial Aid Options
Consider the tuition costs of the online program and whether it aligns with your budget. Additionally, explore the financial aid options available, such as scholarships, grants, and loans. Some online programs may offer specific financial aid opportunities for nursing students, so be sure to inquire about these options.
Technology and Online Learning Resources
Since the program is online, it's important to assess the technology and online learning resources provided by the institution. Ensure that you have access to a reliable internet connection and the necessary software and hardware requirements. Further, consider the availability of online libraries, research databases and other resources that can support your learning.
Student Support Services
Online learning can sometimes feel isolating, so it's important to consider the student support services offered by the online program. Look for programs that provide access to online communities, discussion boards and networking opportunities. Besides, inquire about the availability of counselling services and career guidance to support your personal and professional development.
Post-Graduation Opportunities
Finally, consider the post-graduation opportunities provided by the online program. Research the program's track record regarding job placement rates and graduates' success in passing the NCLEX-RN exam. Additionally, explore any partnerships or connections that the program may have with healthcare organizations, as these can provide valuable networking and employment opportunities.
Considering these factors, you can make an informed decision when selecting a distance accelerated BSN online program. Remember to thoroughly research each program and contact current students or alumni for their insights and experiences. Good luck on your journey to becoming a nurse!