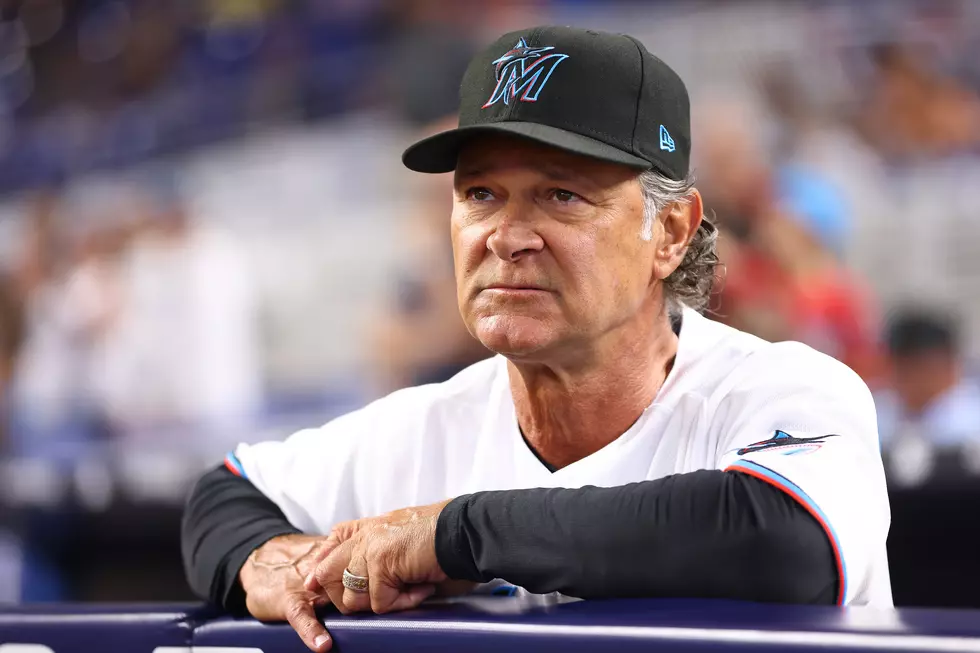 Evansville Native Don Mattingly Accepts Coaching Job with the Toronto Blue Jays
Getty Images
Don Mattingly is taking his talents as a baseball coach north of the border to Canada.
Don Mattingly Named New Bench Coach for the Toronto Blue Jays
It didn't take long for Mattingly to land a new gig after he and the Miami Marlins announced at the end of September they had mutually agreed to part ways once the team's season concluded with a 12-9 win over the Atlanta Braves on October 5th.
Mattingly took over as manager of the Marlins in 2016. During his tenure, the team recorded 437 wins and 538 losses over the course of his seven seasons, according to Baseball Reference, reaching the postseason once during the pandemic-shortened, 2020 season when they went 31-29. They beat the Chicago Cubs in the National League Wild Card game before losing to the Atlanta Braves in the National League Divisional Round three games to none.
Prior to his stint with Miami, he spent time as the hitting coach for the team he played his entire career with, the New York Yankees before taking the same position with the Los Angeles Dodgers. He was promoted to manager of the Dodgers in 2011, winning three division titles over the course of five seasons before being let go in 2015.
In Toronto, he'll take over the bench coach position under manager John Schneider, according to ESPN.
What Does a Bench Coach Do?
This is how Major League Baseball defines the role of a bench coach:
A bench coach is typically considered the right-hand man to his team's manager. Bench coaches assist their managers in decision-making and will sometimes relay scouting information from the team's front office to the club's players....The bench coach typically steps in to act as manager when the regular manager is unavailable (often as a result of being ejected from the game).
Mattingly Charities Find-A-Way Event
While Don waits to start the 2023 MLB season with his new team early next year, he'll be keeping himself busy with his Evansville-based charity foundation, Mattingly Charities. The organization provides grants for youth-based projects and programs in the Evansville area and will be hosting its Find-A-Way fundraiser tonight at the Victory Theater featuring country music stars Mitchell Tenpenny and Ryan Hurd.
Tickets for the show are still available at the Ford Center box office and through Ticketmaster.
[Sources: ESPN / Baseball Reference / MLB.com]
LOOK: MLB history from the year you were born
Stacker
compiled key moments from Major League Baseball's history over the past 100 years. Using a variety of sources from Major League Baseball (MLB) record books, the Baseball Hall of Fame, and audio and video from events, we've listed the iconic moments that shaped a sport and a nation. Read through to find out what happened in MLB history the year you were born.