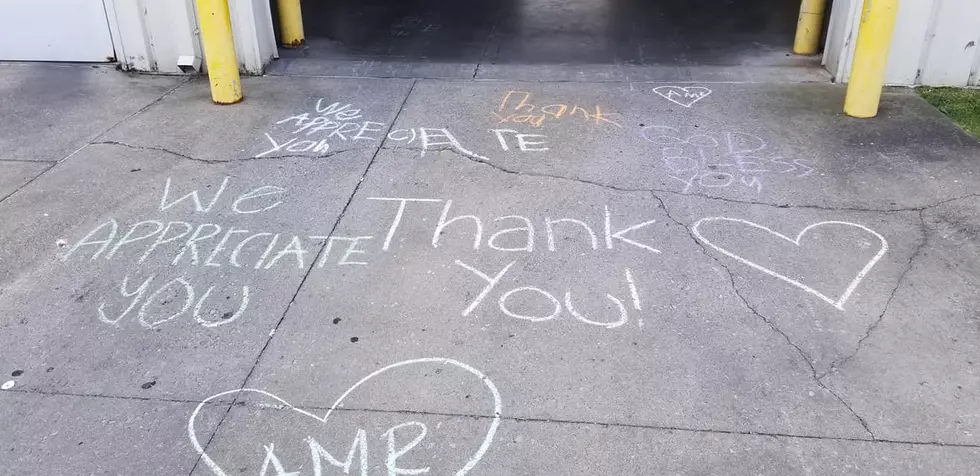 Evansville EMS Provider Finds Encouraging Chalk Messages Outside
American Medical Response of Evansville Facebook Page
American Medical Response in Evansville had some encouraging messages chalked on the sidewalks.
Times are certainly rough for everyone right now, but especially for our healthcare workers.  They're going to work day in and day out, potentially exposing themselves to COVID-19 so they can treat those who are sick and in need of help.  It's nice to see healthcare workers shown appreciation, especially in times like these.  AMR of Evansville shared some photos of sidewalk chalk outside of their building.
The messages in chalk say things like "thank you,"  "we appreciate you,"thank you EMTs, and Medics,"  and "God bless you."  I can only imagine that this one small act of kindness brought smiles to many EMS workers as they walked into work, and I hope they know how truly appreciated they are by the community.
Enter your number to get our free mobile app