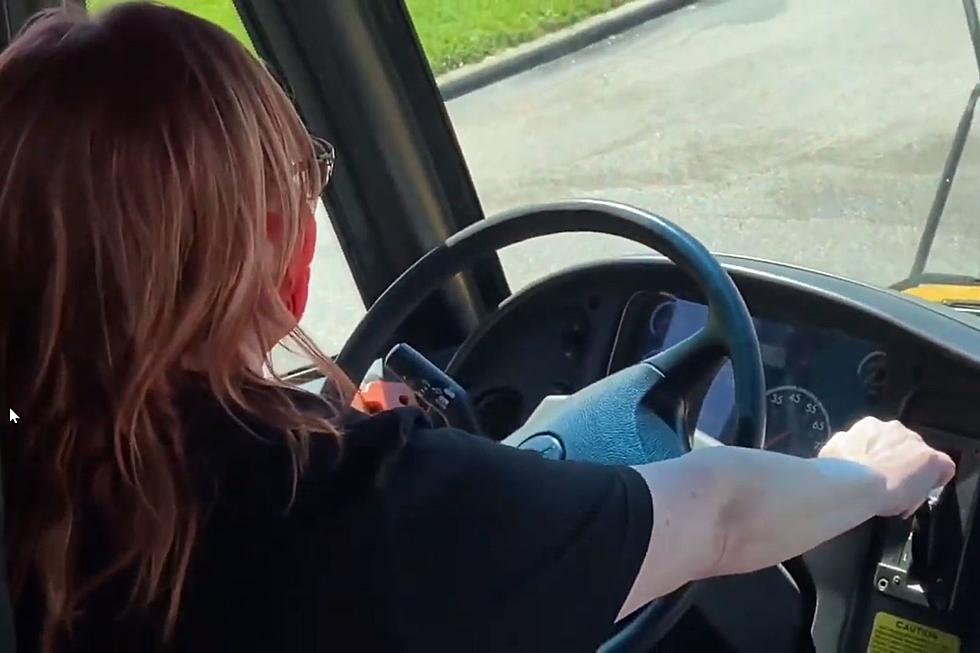 Buckle Up: Watch POV Video of Liberty Driving an EVSC School Bus
YouTube/MY105.3
I'm gonna go ahead and repeat something I said in a previous article about Tri-State job opportunities – there are plenty of jobs out there friends if you're willing and able. All different kinds of jobs – both full and part-time - for all different kinds of people with all different kinds of education and experience. One company in particular that is hiring is the Evansville Vanderburgh School Corporation (EVSC). They recently hosted an open recruitment event for anyone interested in becoming a school bus driver – they will host another event just like it on Friday, May 14th at Harrison High School.
During the event, anyone can come out and test drive an EVSC school bus – no experience is needed. You never know, you might just realize that you're pretty good at handling one of those busses and you might want to pick up some part-time hours. Conversely, you might realize that driving a school bus is just NOT something you were born to do.
The fact is, the EVSC is in desperate need of more bus drivers – they are way understaffed. They will have the normal turnover from one school year to the next, but this year, the EVSC has lost about four times as many people as they usually do. Hear me when I say this (again), THERE ARE JOBS OUT THERE, you just gotta go get 'em.
During the last recruitment event, Liberty and I decided to give this bus driving thang a try. I mean, when am I ever going to have this opportunity again? Plus, I've seen Liberty struggle to drive a 'normal' vehicle, so just imagine how she would do in a school bus. Are you imagining it? I'm here to tell you it was pretty much exactly how I imagined it. Forget actually moving, it took her forever just to get the doggone thing into gear (thanks to a pesky emergency brake). She finally got it in gear and took the bus for a little stroll, then it was my turn to hop in the driver's seat. Luckily, we were able to get footage of the entire debacle, which you can see below.
LOOK: See the iconic cars that debuted the year you were born