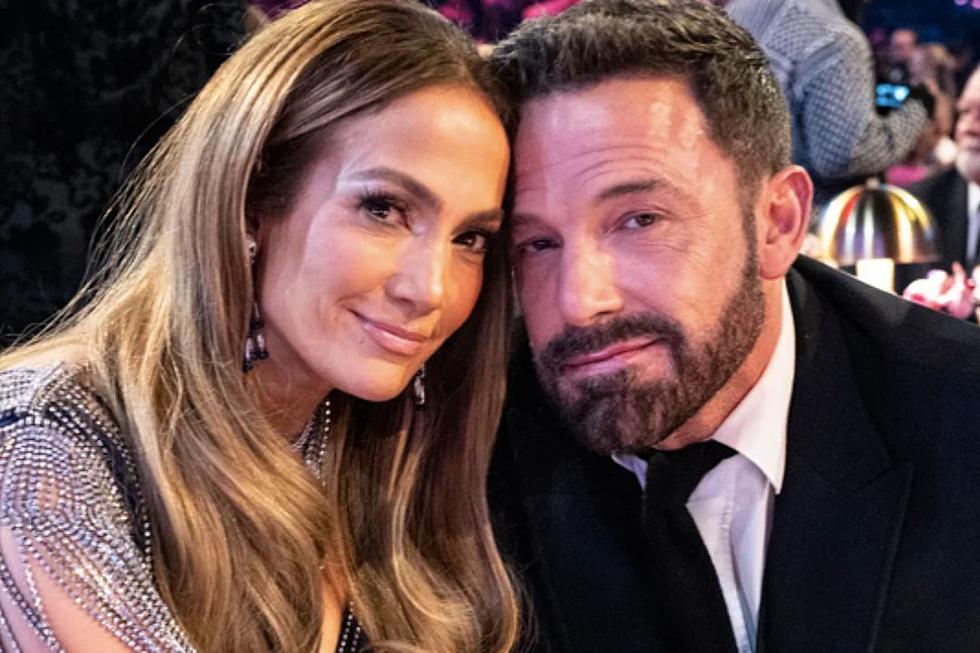 Ben Affleck Finally Reveals What Jennifer Lopez Told Him During Viral Grammys Moment
John Shearer, Getty Images
Ben Affleck finally revealed what Jennifer Lopez told him during that viral Grammys moment.
Speaking to The Hollywood Reporter, Affleck revealed he and Lopez shared "a husband-and-wife thing" before Grammys host Trevor Noah sat by them.
"I saw [Trevor Noah approach] and I was like, 'Oh, God.' They were framing us in this shot, but I didn't know they were rolling," Affleck explained.
"I leaned into her and I was like, 'As soon they start rolling, I'm going to slide away from you and leave you sitting next to Trevor.' She goes, 'You better f---ing not leave.' That's a husband-and-wife thing. I mean, some of it is, I'm like, 'All right, who is this act?' Like, I don't keep up. My wife does, obviously. And yeah, it is your wife's work event," Affleck continued.
READ MORE: J.Lo Gets Tattoo Honoring Ben Affleck Relationship
The Argo actor added that the moment going viral didn't bother him.
"I had a good time at the Grammys. My wife was going, and I thought, 'Well, there'll be good music. It might be fun,'" he said.
While Lopez has not spoken out directly about the viral moment, a source close to the couple previously told Entertainment Tonight that Lopez enjoyed some of the memes.
"They are not paying too much attention to them. Jen actually thinks some of the memes are funny," the source claimed.
The 2023 Grammy Awards took place Feb. 5.
Barrier-Breaking Women in Music