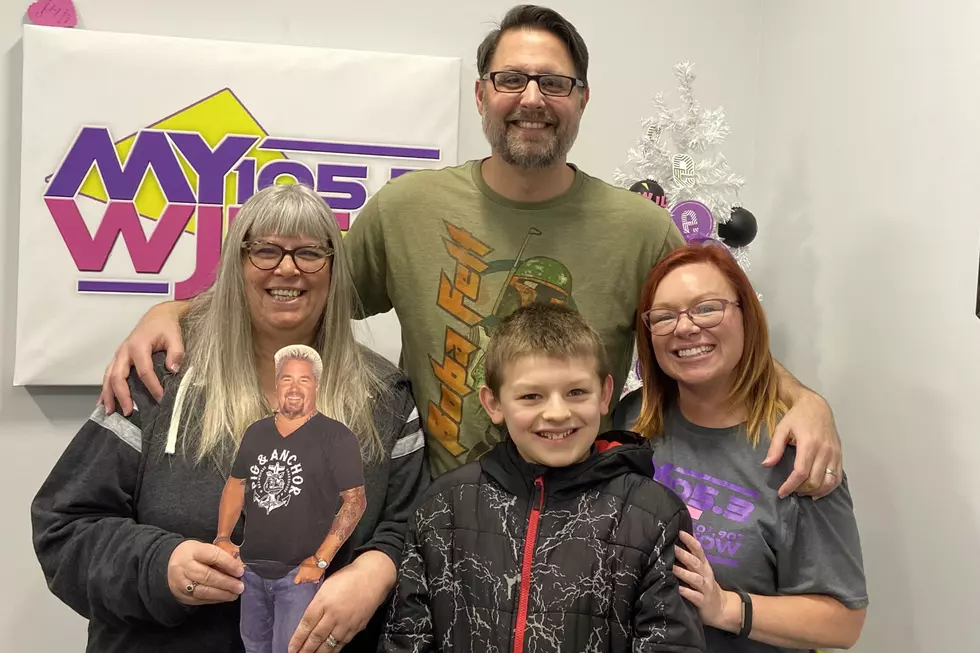 Be MY Guest – God's Storehouse Food Pantry in Posey County
Bobby, Liberty, Cathy and Romeo
We know that there will always be folks that need help when it comes to providing food for their family. No matter where you go in the Tri-State, you're gonna find hungry men, women and children. Luckily we have some great food pantries in our area, some are more well known than others. Today we want to introduce you to a pantry that you may not have known about.
Our guest this week is Cathy Winternheimer from God's Storehouse, a food pantry at St. Peter's United Church of Christ in Posey County. Cathy tells us that their pantry served over 7,000 people in 2019. There is obviously a need, and that means the pantry continues to need YOUR support.
God's Storehouse is open from 9am-11am and from 4pm-6pm on the second Monday of each month. But if you need food outside of those hours, they will definitely get you taken care of. If you want to make a donation, or either food or money, they will do whatever it takes to accommodate you.
Please take a listen to our conversation with Cathy about this important resource for Posey County.
St. Peter's United Church of Christ
10430 IN-66, Wadesville, IN 47638
812-985-3416