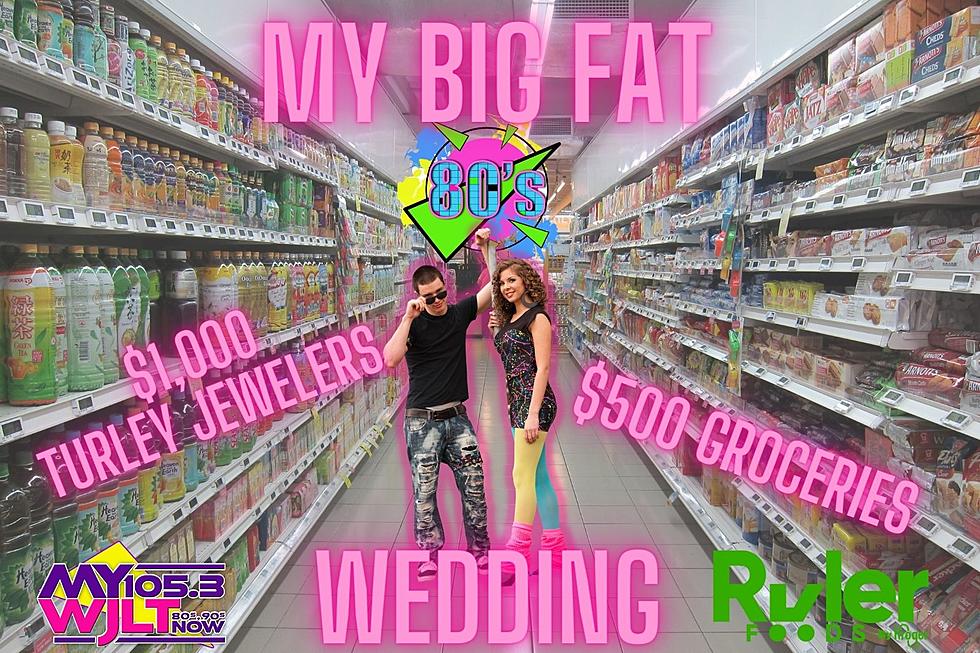 Wanna Get Married Live on the Radio? Sign Up for the 2022 Big Fat 80s Wedding
canva
So, you've bagged your soulmate, and you're ready to take the next step. We want to help you make it official with the 4th annual MY Big Fat 80s Wedding, presented by Ruler Foods. This year, you and your boo will have the opportunity to walk down the aisle and have an express lane 80s wedding (so to speak).
In case you don't know what I'm talking about, let me explain. Simply put, we are going to literally and legally marry a couple live on the radio. I have been ordained and have presided over several weddings, and your's could be next. If you are serious about getting married, we want to hear from you. Fill out the information below, tell us your love story, and tell us why you should win the Big Fat 80s Wedding.
Winners of MY Big Fat 80s Wedding Receive...
Since there's no such thing as a grocery registry (not that I'm aware of), Ruler Foods will help get your married life started on the right foot with $500 worth of gift cards.
Spend some quality time with your new spouse with a staycation getaway to the New Harmony Inn Resort and Conference Center (a 2-night stay).
Pick out the perfect wedding ring with $1,000 gift certificate from Turley's Jewelers.
Celebrate the big occasion with a cake from Piece of Cake Bakery.
A $50 gift certificate for The Washtub Therapeutic Wellspring.
The deadline to submit is Friday, February 11th. We will announce the winner on Monday, February 14th.
Just in case your invitation to the wedding gets lost in the mail, you're still invited to watch and/or listen to this year's ceremony. We will broadcast it live on MY105.3 and it will be live on the MY105.3 Facebook page. We will also share the video to our YouTube channel once it's all said and done.
Take a look at our past Big Fat 80s Weddings...
Evansville Area Wedding Reception Food Truck Guide
We are very lucky to have such a wide variety of food trucks serving the Evansville area. This list contains the majority of the food trucks and their menus that offer their services for weddings. Some of the vendors may offer different menus for your event. Please contact them directly to inquire.