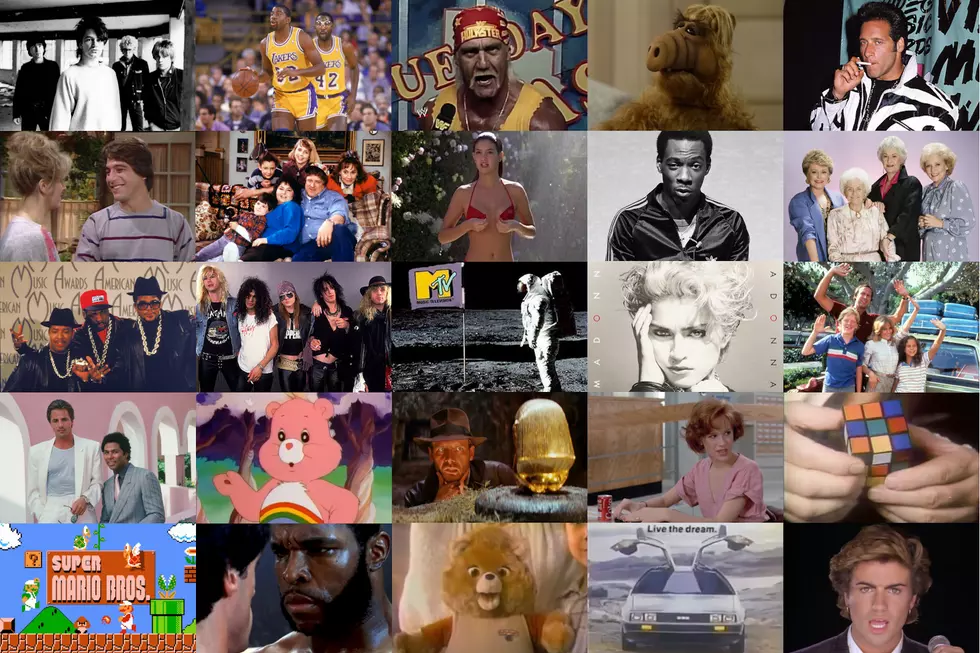 80 Debuts That Helped Shape '80s Pop Culture
UCR
The '80s were a time of seismic change and evolution, felt throughout every aspect of pop culture.
Technology influenced all aspects of life more than ever before. Advancements in synthesizers, samplers and keyboards gave artists new tools with which to create. Cable television gave viewers access to more programming than ever before. Computers were made at an affordable price point, meaning families could finally purchase one for the home. Meanwhile, entertainment was turned on its head when a revolutionary new style of video game emerged out of Japan.
In the world of music, the '80s saw a major change of the guard. Some acts from the previous decade still enjoyed success, but many of music's biggest hitmakers were new artists just making their debuts. Madonna, Guns N' Roses, Whitney Houston and Bon Jovi were just some of the acts that emerged in the '80s and immediately dominated the decade.
On television, sitcoms enjoyed their golden age. Such legendary shows as Cheers, Roseanne and The Cosby Show all made their debuts in the '80s. Stylized action dramas also enjoyed success; Miami Vice and Magnum, P.I. were among the decade's biggest hits.
In films, the '80s delivered some of cinema's most enduring characters. Indiana Jones, E.T., Yoda and Marty McFly all became household names during the era. John Hughes also left his indelible mark on movies during the decade, thanks largely to his funny and heartwarming coming-of-age films, featuring young actors colloquially called the Brat Pack.
We cover all these topics – as well as fashion, food, toys and more – in the below list of 80 Debuts That Helped Shape '80s Pop Culture.
80 Debuts That Helped Shape '80s Pop Culture
Movies, music, fashion, food - there were some incredible firsts during the decade.